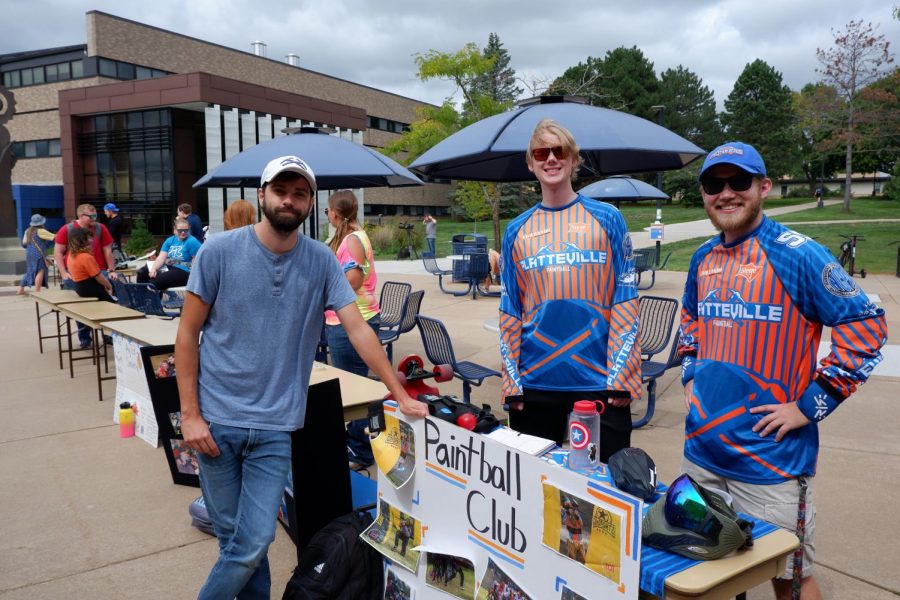 On September 14 to 16, the Pioneer Involvement Center hosted the annual Involvement Fair from 11 a.m. until 2 p.m. This event is hosted every year and encourages students to get connected and join clubs and organizations on campus.  
Students are encouraged to join two clubs, one related to their major, and the other to relax and have fun. The Involvement Fair houses lots of opportunities for everyone, not just the freshmen and sophomore crowd. 
"This is the perfect opportunity to get involved," remarked Keely Liska, a PIC staffer. "There's probably a club for everyone, and if not, you can start your own and feature it at the next Involvement Fair."
The Involvement Fair is not only limited to campus clubs, but other school organizations will be at the fair to engage with students. Students will be able to find out directly from a wide variety of organizations exactly what kinds of opportunities they offer and how they can get involved.
This year, the Involvement Fair was envisioned to have a similar turnout to that of Bridgefest on August 29. Bridgefest had good attendance since both this year and last year's freshmen were invited and were actively trying to get in contact with new people. There will be twenty-four clubs featured at the fair every day, each day with a different set of clubs. This way, students can come to the Involvement Fair every day and find new opportunities each time.  
Though the COVID-19 pandemic forced it to be virtual last year, the Involvement Fair was held in-person this year on the northwest patio outside of the Markee Pioneer Student Center.