The Importance of Sex Education on Campus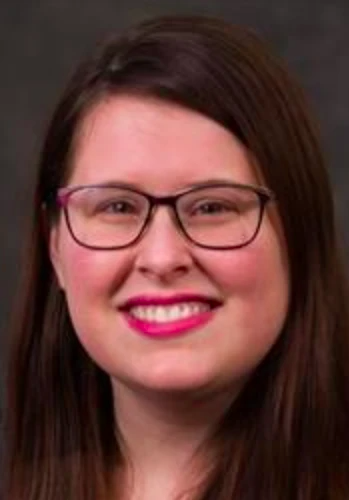 When Melissa Stoner was a freshman in college walking around her school's involvement fair, she came across a booth called "The Love Shack." Her passion for education on sexual health ultimately led her to change her entire career path.
Stoner works in the Dean of Student's office, doing her part by working on ways to inform students and staff about how to be safer on campus. Stoner is also the on-campus coordinator for alcohol, drugs and sexual assault prevention and education. First-year students on campus may have seen Stoner at a Student Academic Success seminar. She often gives presentations on educating students about the dangers of alcohol and what to do in an emergency at a party.
Stoner also coordinates events on campus, including the live discussion of "Sexual Citizens: Sex, Power, and Assault on Campus" presented by one of the authors, Prof. Shamus Khan, which happened on Oct. 18. 
When asked what she thinks students would take away from this event, she said, "My biggest hope is that the discussions don't stop. I want students, staff, faculty alike to feel motivated by what (Shamus Khan) said. So, you hope that speakers like that will light a fire." 
Another program she was very proud of, regarding sexual assault prevention and education, was the Men Advocating for Change program. The program encourages men to learn more about the prevention of sexual violence and become allies to those who have been assaulted. Furthermore, in the MAC program, she mentioned that the members also learn to avoid toxic masculinity and go through training to help victims. Though the program is only on its three-year mark, Stoner hopes to make it more common on campus.
Apart from those programs, and as stated above, Stoner takes part in organizing programs throughout the school year, working with other departments like Campus Climate, University Counseling Services and Residence Life.
In talking about what Stoner hopes to see for the campus in the future, she explained, "My biggest hope is everybody realizes their value to prevent sexual violence." Especially with something like sexual violence, anyone can make small changes to ensure the percentage of sexual assaults decreases. Stoner is one of the people who teaches campus how important it is to make sure individuals' friends get home safe from a party, speak out when made uncomfortable and to find safety in numbers. 
Regarding future events on campus, Stoner talked about Sexual Assault Prevention Month in April, as well as bystander intervention, consent and healthy relationship events.
"I'm not asking you to do everything, but just do something," Stoner said.