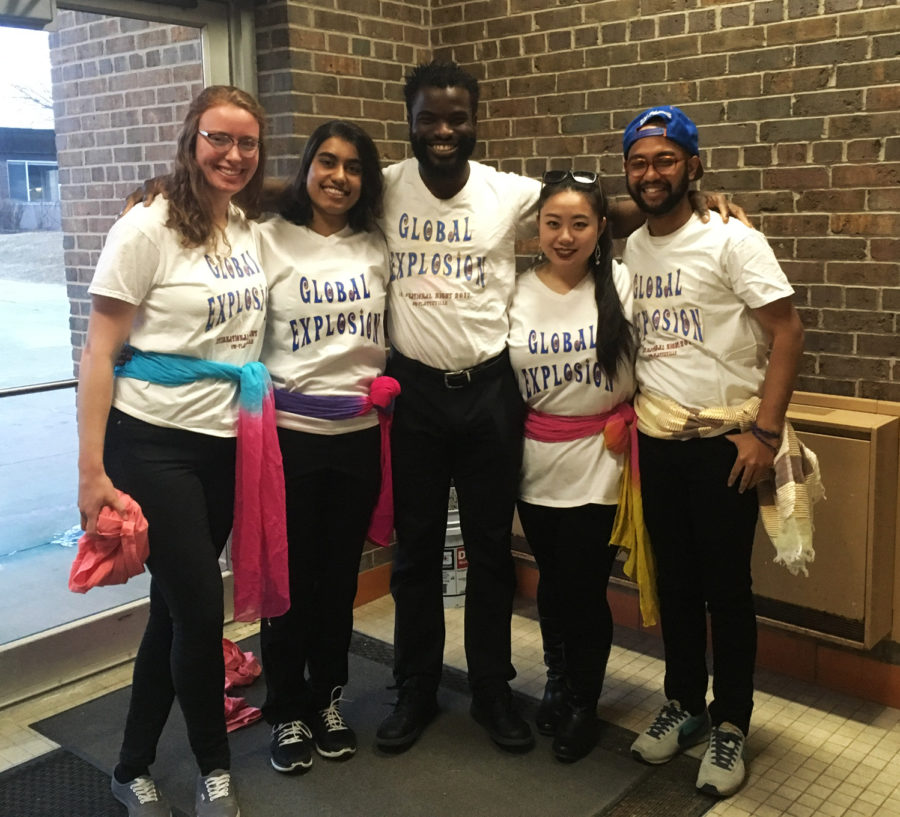 Kelsey Crosby photo
University of Wisconsin-Richland Center's International Club hosted its first annual Feast of Nations. Students from the UW-Richland Center's International Club show cased their talents along with UW-Platteville's very own, Global Explosion, who performed dances from last year's UW-Platteville's International Night.
"We were so scared. We were only able to get one full run through with all five former Global Explosion Members and I thought that we performed very well for the limited amount of practice that we were able to have. Performing on the stage was a little scary due to the stage but other than that we had a lot of fun and I enjoyed it," UW-Platteville alumni Angela Yang said. The stage had actually broken apart during the performance.
The night began with a welcome and introductions by the international student coordinator Jessica Vodvarka. Vodvarka thanked the audience for showing support for the International Club and contributors for the night's festivities. There were performances throughout the night while appetizers and handmade food was served by students from UW- Richland's International Club.
"We got involved due to the recent integration between UW-Platteville, UW-Baraboo and UW–Richland Center. Because of the integration, UW- Richland Center reached out to our international department because they knew that we (the International Club) do an International Night every year," said computer science and geography major Narisha Reddy.
Reddy also explained that International Club wanted to help make a connection between international students on different campuses. Reddy explained how the International Club at UW-Richland Center reached out to Donna Anderson, the Director of International Programs, and Liz Kruse, the Assistant Director of International Programs, here at UW-Platteville to ask if anyone from the International Program or International Club would like to attend their first version of International Night. When asked if anyone wanted to perform at the event, Reddy explained that Global Explosion was suggested. Global Explosion will also be performing during this year's International Night hosted at UW-Platteville with an increase in different international representation and dancers from.
"The food was really good and I thought that the event was well done as a whole. I wished that the students would have been able to sit down and enjoy the hard work that they had put into the event though," community member Cindy Yang said.
The night wrapped up with members of UW-Richland Center's International Club going up on stage to state their names and where they are from, with their home country's flag behind them. A silent auction was held during the event ,and winners were announced at the end of the night.