Phenophtha'lean' on Me
Spend this Valentine's Day with the Alchemist Club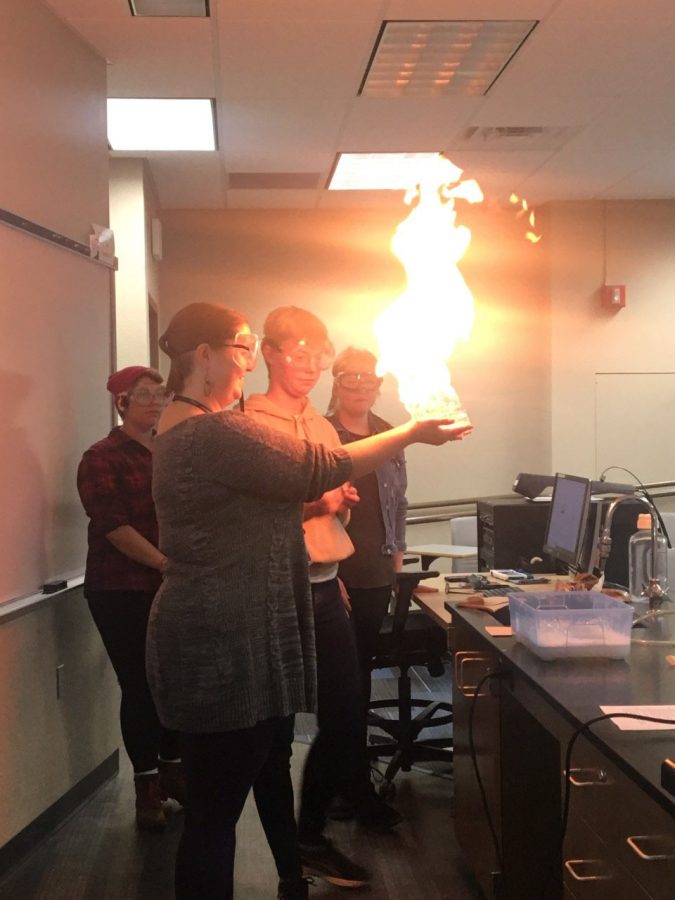 Single and have no plans for Valentine's Day? On Wednesday, February 19 at 6 pm, the Alchemist Club will meet in Ottensman Hall.
If you were a member of the Alchemist Club, you could make phenolphthalein broken heart drawings. The Alchemist Club is a group on campus of aspiring chemists and students who have an interest in chemistry.
Phenolphthalein is a pH indicator that can be used as a dye. With its bright pink appearance, it is the perfect "paint" for drawing broken hearts and other Valentine's Day themed drawings.
Junior chemistry major Stephanie Noonan said, "The club allows students a place to meet people who also like the 'fun' side of chemistry and do some stress-free chemistry like silver plating ornaments or making Dippin' Dots with liquid nitrogen."
Their upcoming events include demonstrations at the EMS expo and dinner at Steve's Pizza.
This science-based club is open to people of all majors, not just chemistry majors. Some members come to every meeting, others come just a couple times in a semester.
To join the Alchemist Club, "Sign up for the email list and regularly come to [the] meetings," President Noonan said, "if you consider yourself a member, you are."
Their meetings are every other Wednesday at 6 pm in Ottensman Hall.