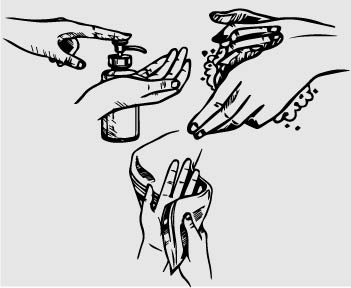 According to the Wisconsin State Journal, Wisconsin reported 17 deaths on Tuesday alone due to COVID-19, the highest rate since May 2020 for the state. As WISN 12 News reported, from Sept. 24 going into Sept. 29, cases have risen above the 2,000-positive mark, Sept. 29 having 2,367 cases. The majority of these cases are located in Milwaukee county and Racine county, with Racine nearing the overall 5,000-positive mark as of September 29, 2020. However, medical experts believe it is not just urban areas that are hot spots anymore.
Jeff Pothof of UW Health has stated in an interview with La Crosse news station WKBT News8000 that, "We started seeing increases in counties that we would consider more rural counties, or counties without as much population, and that was a bit of a change for the state. It wasn't just a problem for our more urban areas, it's a problem for the whole state at this point." He goes on to say that the increase in cases is due to people not continuously washing their hands, maintaining their distance and wearing a mask.
Governor Tony Evers urged residents to stay home and wear their masks, stating "no party, no bar, no gathering" is worth putting your health at risk. He also went on to state that the Supreme Court ruling overturning the stay-at-home order contributed to rise of cases last May and the "slow burn" over the summer.