Morgan's Disney+ show suggestions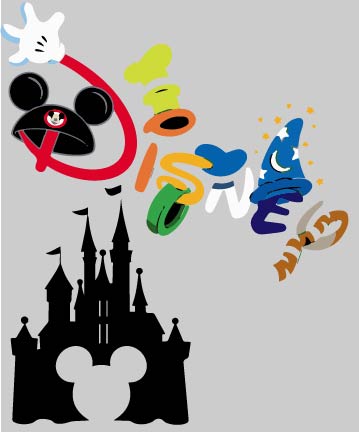 I'm sure everyone is getting bored of sitting at home doing nothing. However, now that we have all this free time we can give new shows a chance. I have collected four shows from Disney+ that will get you over your mid-day blues and off of your endless The Office loop.
1. Drain the Oceans
I love learning about history, and since Disney+ has national geographic, I've been watching a lot of their documentaries. My favorite one is Drain the Oceans. This series follows scientists as they use high-tech machinery to find the history hidden on the ocean floor. This series has many parts to it, such as Drain the Great Lakes, Drain the Titanic, Drain the Ocean: WWII and Drain the Bermuda Triangle. I love this series because it shows me history differently than I've learned before. It also explains how they use technology to piece together high-resolution pictures to construct never before seen images. This show is so fascinating that I highly recommend it to the history buffs out there.
2. Disney's Fairytale Weddings
This show is my guilty pleasure. I have been an avid watcher since this show started on Freeform in 2017. The second season premiered on Disney+ in February 2020, and the finale episode of the season just premiered on April 3. I have watched every episode of this show multiple times, and it never gets old to me. The series shows how weddings come together in tear-jerking scenarios. Each episode follows two couples through either their wedding, their proposal or their wedding vow renewal journey. The setting is always at a Disney propery. You get to see these events take place at Disney World, Disneyland, on the Disney Cruise Lines, and on Adventure's by Disney. There are flash mobs and gorgeous weddings in different parts of the parks and on beaches. This show is just so breathtaking that I recommend giving it a watch.
3. Encore
If you love theatre than you're going to love this show. Every episode is different, but the concept is that different high school productions are chosen, only the producers find the original cast who are now adults. These adults reproduce their performances. The first episode follows a production of Annie The Musical. Now adults, the main cast comes back together, and they make it again. They then give a performance in front of all their friends and family. This is just an amazingly feel good show, and I love it.
4. The Imagineering Story
When I saw that Disney+ had a show following the story of the Imagineers, I had to watch it. Each episode follows something new about the legacy of Walt Disney and how the parks named after him and movies from his studio came to be. Starting in the first episode, you learn about how Disneyland came to be. You learn how the Imagineers learned to fulfill Walt's dreams after he died. This show is incredibly heartwarming and historical. There is something here for everyone who loves Disney. I watched this entire series in a Sunday. It's amazing.