Homes fill with salt, and beaches fill with selfies
Home-Aloners and Beach-Bums break social media feeds with numerous pics.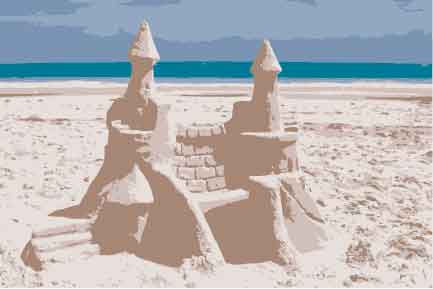 Upon investigating the major social media platforms (i.e. Snapchat, Instagram, Facebook and Twitter) I have come to the conclusion that there are only two types of spring breakers. That's it. Only two. 
Let's start with a general definition: for the purpose of this research, a Spring Breaker is any college kid who goes somewhere to "relax" during their spring break. That being said, the first and the saltiest of the two is the Home-Aloner. 
The Home-Aloner: This lucky college kid gets to pay a visit to their lovely, empty hometown for the week. Driving down a cracked Main Street, looking at all of the empty storefronts, the Home-Aloner usually immediately regrets their decision to spend their break at home. 
Home-Aloners will blow up your social media accounts with pictures of their childhood pets. They might get to see some of their high school friends, which means meeting up for lunch or coffee at a weirdly early and specific time in the afternoon to sit and gossip about everyone else they went to high school with. 
They will spend most of the time napping in their childhood bedroom, walking around 
the house at noon with no real purpose and driving to Target just to do something. By the end of the week, the Home-Aloner will not want to go back to school, but they also won't want to stay at home. Home-Aloners are extremely susceptible to hating the second kind of spring breaker. They just can't help it.
Number two, the Classic Beach Bum: This college kid's parents still love them enough to bring them along on the family vacation. Cabo, The Bahamas (not Florida – if your parents take you to Florida, they do not love you). These spring breakers will absolutely annihilate your social media accounts with pictures of the ocean, turtles, their feet, cans of alcohol with their hands strategically placed over the logo so, like, it could have been a sprite, you don't know anything Karen, the sand. Really just anything that'll say, "I'm wearing a swimsuit while you still can't wear sandals to go get the mail because there's snow on the ground." 
Home-Aloners know that they are just jealous of these people, but the bitterness is inevitable. It's a good thing that the Classic Beach Bum is too busy playing sand volleyball and swimming with adorable pigs to acknowledge the saltiness that they inspire.