UW-Platteville Basketball
Men's basketball team advances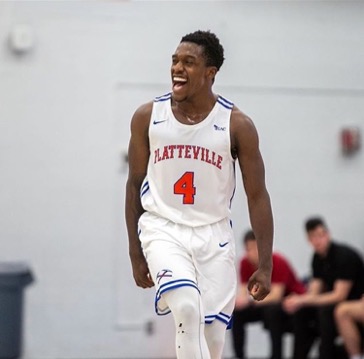 This past Wednesday, the UW-Platteville Pioneer men's basketball team went on the road to defeat Wisconsin Eau Claire 80-56. The big win brought the Pioneers to the number six spot in the nation, according to D3hoops.com. Last week's win over UW-Stevens Point, 70-69, in Stevens Point to allow them to take home the regular-season title.
This week's one-sided score marked the Pioneer men's basketball 21st regular season championship and 14th outright in program history. The Pioneers won the WIAC championship in 2018 and 2019, giving them bids to the NCAA tournament both years.
On March 15, the Pioneers will find out their ranking in the NCAA Tournament and where they will be playing.
Eleventh-year head coach Jeff Gard commented that he was, "So proud of this team and staff. This group has been committed from the first time they stepped on campus this fall to be all in and committed to the culture of Pioneer basketball that has been established by all those who have put on the orange and blue. We still know that there is unfinished business ahead of us."
The men's team will play the lowest remaining seed in the semifinals of the WIAC Championship Thursday Feb. 27, at Bo Ryan Court at 7:00 pm.