Budget process changes for organizations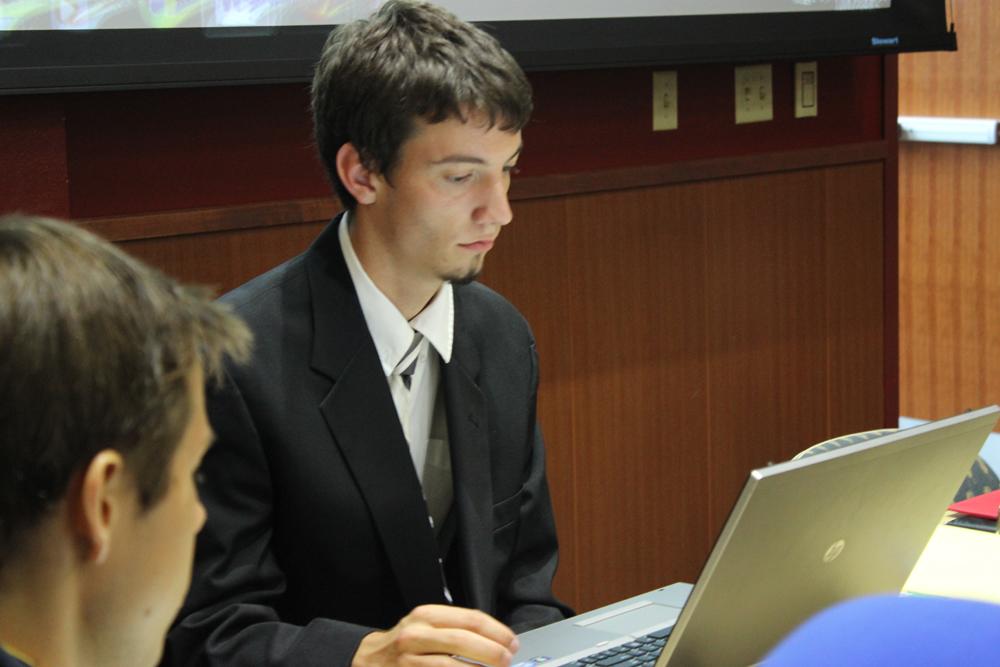 Sonee Lozano, Copy Editor
October 2, 2013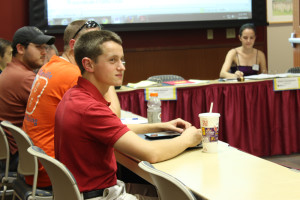 The Segregated University Fee Allocation Commission is requiring students to discuss the purpose of their club, as well as the reasons behind their financial requests on their Microsoft Excel budgets before receiving a final allotted sum of money.
SUFAC hearings and deliberations require that students discuss the purpose of the club, as well as the reasons behind their financial requests before receiving a final allotted sum of money.  However, the open hearings have changed for the 2014-15 allocations, suggesting that "organizations are not required to attend [these meetings] and will not present budgets," according to a SUFAC handout.  The first presentation includes this change and if the commission has any issues in deciphering the budget for a specific club, these questions will be "emailed to the person who submitted the budget."
SUFAC President Kassie Zimmermann provided an explanation for the recent changes to the open hearing process.
"There were low members in some organizations that didn't know what they were asking for in their budgets, so we just wanted to make a better use of everyone's time," said Zimmermann, a senior accounting and business double-major.
University of Wisconsin-Platteville student organizations may have experienced difficult challenges with financial matters throughout the school year.  Although a section of the SUFAC budget process has changed after maintaining a consistent method throughout previous years, students and faculty members must understand the commission's fundamental guidelines, both older and newer, if they plan to receive more funding appropriate to their needs.
"Our goal is to do our best to help all organizations to reach their goals, but in a way that we can fiscally afford," SUFAC President Kassie Zimmermann said.
Robert Snyder, a media studies professor and adviser for multiple organizations, such as TV-5, National Broadcasting Society, Fellowship of Christian Athletes and Media Studies Ambassadors, said the process is different than what he has worked with for the past 13 years, but he is open to SUFAC's newest changes to the open hearing process.  The elimination of an initial step has forced students to prepare their budgets within a shorter time frame between the beginning of the semester and the actual deadline.
"In terms of the first round of hearings, we'll just have to see how things work out," Snyder said.  "We generally ask for the same things every year and even though the deadline may be pushed up, it's not a burden for us."
On the other hand, there is still a chance for deliberation where students are supposed to be present.  Snyder said he has learned that SUFAC is always willing to adjust the rules, if necessary.
"If the [new] process becomes more efficient and remains fair, then I commend SUFAC for making the decision," Snyder said.
According to the UW-Platteville website, SUFAC received financial requests from 107 student activities and organizations for the year 2012-13, totaling $1,402,181 and allocating only $748,676, a slight increase from previous years.  During the 2011-12 academic year, SUFAC received 94 requests, totaling $1,286,423 and allocating $649,633.
Zimmerman said SUFAC alloted more funds due to the increase in the number of the student activities and organizations.
"They [SUFAC] have more requests for money than they can give out," Snyder said.  "It becomes less frustrating [when students know the process before submitting a budget…] The big hurdle in this is that students don't pay attention to the guidelines.  There's only so much money to go around and usually the criteria for funding is more than specific."
When addressing this issue, it is simply a matter of accepting the allocation and preparing to work within a smaller budget, Snyder said. Any potential increases in allocations may affect certain fees students must pay during their first week of classes.
"It's either that or pay three times the segregated fees," Snyder said.
Also, some organizations may end up having unanticipated expenses.  In this case, students have the opportunity to ask SUFAC for money later on during the school year.
Vacant SUFAC positions
One at-large position, as well as all three student senate appointees and two Liberal Arts and Education commissioners are open for students to join.
"The workload is much heavier during the budget process with fewer commissioners as each commissioner will be responsible for more budgets, and by that I mean there will be more organizations that the commissioner will have to contact with questions about their budget,"  Zimmermann said in an email.  "During the rest of the semester it is a little easier, but there are fewer hours that we can have people in the office since there are conflicts with class schedules and such."
Students can apply for a position by filling out a nomination packet, which includes general information, an autobiographical essay and 25 signatures from peers.