Online Exclusive: Monti Washington brings energy and self-awareness to UW-Platteville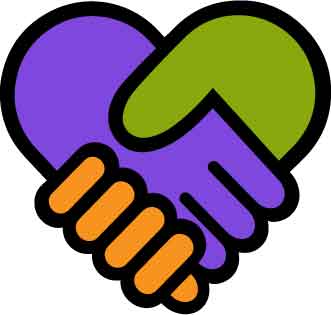 Sunday, 17 Feb. actor and motivational speaker Monti Washington was the speaker of United We Stand event, hosted by Campus Programming and Relations.
United We Stand is a lecture series on campus and is supported by Residence Life and CPR. The purpose of United We Stand is to bring guest speakers to campus and highlight diversity education, issues regarding discrimination and being inclusive on campus.
Monti Washington's presentation was primarily about how he turned his adversity into success, and how students on campus can do the same as well as becoming an inspirational leader in your life. The main takeaway Monti wanted students and staff to take home was that "They are the Shit".
Washington opened with a freestyle rap on the issues in regard to America as a country and spoke about the obstacles he faced when growing up. Monti was in 12 different orphanages over 3 years as well as being in 3 foster homes. At his first home, he was physically abused. His caretaker would punish them by hitting Monti's and his brothers' fingers. He mentioned that it took him a long time to recover his hand's reflexes. In his 2ndhome, he was emotionally abused, they would be locked in a room for 23 hours a day. In his final home, he was told constantly that "he was not shit". After his time there, he used that statement to his advantage by reminding him that "He is the shit", which he transitioned towards the audience's participation.
Monti selected 7 students to go to the front of the room and asked them to give 2 reasons why they "are the shit". When it was the student's turn, Monti would throw a roll of toilet paper, kind of like the game of popcorn played in elementary school. Students were encouraged to show enthusiasm and not give halfhearted answers. If Monti didn't think they spoke with all their heart, he would threaten them to kick them in their ear lobe then have the audience hype them up. After that he would let the audience share to each other why they are amazing.
"When I grow up, I want to be a black Teenage Mutant Ninja Turtle", Monti said when speaking about the time he was asked in class what he wanted to be and how he hard he tried to become his dream. He then asked the audience on what they wanted to be, but he wanted people to aim higher than their set goal. He wanted students to takeaway that,
"You can't have a million-dollar dream, with a minimum wage work ethic", Monti said.
Monti Washington concluded the presentation with asking the audience to let go of negative energy in one's life. He had students take out their phones and remove 3 negative influences from their contact list. His reasoning for this was that they are holding them back from their potential to be happy with themselves. Then he encouraged the audience that once they have reached their potential, they should encourage others and be role models to other people who are facing hard times, just like he's doing at the time of his presentation.
The overall reception of the guest speaker was extremely positive. Student Joey Nemmer loved how the energy never dissipated and how Monti Washington included everyone in the audience. Joey also mentioned that he appreciated how straight forward and open the guest speaker was.
Monti Washington did an excellent job in having students realize that they are worth something and to dream bigger than they think they can.