Drugs in Puerto Rico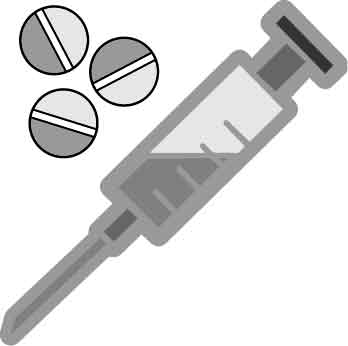 Anthropologist and researcher Roberto Abadie presented his research on tracing the social connections of drug users and how to help stop the spread of HIV and Hepatitis C at the University of Wisconsin-Platteville for a lecture series. Abadie presented his lecture "It Gives You Nothing But It Takes Away Everything: Personal, Ethical and Methodological Challenges of Conduction Social Network Research Among People who Inject Drugs in Puerto Rico." His presentation introduced the audience to ethical and methodological challenges of working with individuals who inject drugs, such as cocaine and heroin. Abadie is currently a research assistant professor at the University of Nebraska-Lincoln in the department of sociology, and he has conducted previous research on individuals in poverty who make their livings on selling their bodies to test new trial drugs.  
Abadie began his presentation with his own definition of medical anthropology:
"In a nutshell, [medical anthropology] is like this – everywhere people get sick and sometimes they die. We are humans, right? But we don't get sick in the same way, and we don't get treated in the same way. The ways in which we understand the process of the disease and the way we treat the disease really says something about the kind of society we live in," Abadie said.
He went on to discuss how societies with more wealth typically have better access to healthcare, and this has a large impact on the ways in which individuals are treated for diseases. Understanding who has the access to healthcare is a staple lesson in understanding the social structures and hierarchies in the United States. He proposed the question of who makes the decisions of who dies and who lives within societies, and Abadie believes that it all depends on the social status of individuals. Wealth and power are things that tell a society who will get the treatment and, thus, who is going to live and who is going to die. 
Abadie's current research on interveinal drug users in Puerto Rico was structured around this idea, and the research began in 2015. The research started with a team who was interested in the spread of HIV and Hepatitis C within the drug user community, and the team found out quickly that the spread of these viruses was being increased by the sharing of needles, cotton and cookers among multiple users.
"The use of drugs is a very large epidemic facing not only the United States but the entire world," freshman biology major Mikayla Onken said.
The main part of the study was to figure out how the spread of the two viruses traveled so quickly through the population as well as learning who was sharing what with whom. The goal, though, was not to tell people not to do drugs, but, Abadie said, to teach them how to use drugs safely. Harm Reduction is an intervention that was put in place to help individuals understand how to safely use drugs in hopes of reducing the spread of the HIV and Hepatitis C viruses. 
"The social networking aspect of drug use was really interesting. You assume people who use drugs are lonely and don't really have anyone, but there is a whole social network of sharing things and working together that I was not aware of. I also thought the Harm Reduction intervention was really interesting, too. He stated that people think drug users are stupid and reckless and don't care about themselves, but that is obviously not the case, and they are trying to use safely," Onken said. 
After talking about the current state of the research, Abadie talked about the personal challenges he faced while conducting this research. He said that people who inject drugs are grateful, insightful, smart and researchers build personal relationships with them. Losing any of the participants becomes extremely taxing and difficult because of these relationships, and the researchers deal with survivors' guilt.
"I thought it was interesting with the ethical dilemmas and personal challenges he went through as a researcher and how he dealt with it. I thought the question he had to work through, can you be a researcher and an activist at the same time, was really interesting because I want to study and understand people, but I also want to care for them and help them get to a better place in life. I think I am going to ponder that idea a little more," junior international studies major Abby Fuller said.
At the end of the presentation Abadie proposed four main implications: education is not enough to stop the epidemic of the spread of HIV and Hepatitis C; HCV treatment is effective, but this treatment is extremely expensive; these individuals are living in a Zone of Pharmaceutical Abandonment; and the access to life-saving drugs are extremely limited. Abadie discussed the policy implications of the research and pushed the audience to critically think about what can be done to promote change.