New "Cracked P" logo is all the rage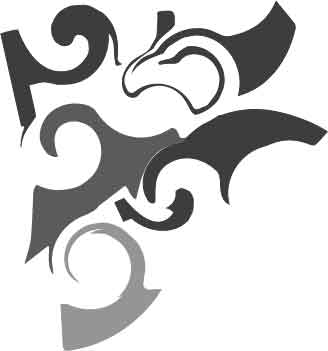 Hang on for a minute...we're trying to find some more stories you might like.
A genius idea has emerged that could fix everything. UW Board has approved a brand-new shiny logo!
The "Cracked P" was trolled out during the annual sold-out student convocation on 2nd Street. Thousands of free t-shirts were prepared for this celebration.
The new "Cracked P" logo was projected onto the side of the pop-pop 2nd & Main Brewhouse and Grub building.  The "Cracked P" projection looked xspecially gorgeous on the cutting edge jumbotron OLED screen, manufactured by Foxconnjob of China.  On the OLED screen was a winner in the Foxconnjob "Win Free Tuition for Day" contest.  The entry was submitted by UW-P Industrial Safety major Tyler Swift.
FOXCONJOB announced that it would be able to cash in on Swift's idea for the next 30 years.  Swift said she appreciated the $501. The money would reduce her student loans to $101, 666.
Fearless Leader Dennis the Menace strode to the speaker's podium and told the delirious crowd of one why the "Cracked P" would be the university's savior.
No less an expert authority on design, Fearless Leader said, "The new logo really poops on social media.  Every day is a great day to be a coverall-clad mascot.  Now buy a sweatshirt.  Gotta go.  Bye."
The crowd of one then went over to the brewhouse for a matcha tea.
In a side story, the university announced that it was shipping thousands of leftover free t-shirts to The Caravan in Mexico.
Editor's Note:  As The Antagonist went to press, the university's official Fake News Officer of Communication Sara Huckleberry called with a correction.  "Fearless Leader meant to say 'pops,"' not 'poops,' on social media.  He's an expert on design dontcha know and would never say anything so idiotic," Huckleberry said.  Because The Antag's linotype was already set, we could not fix the truth.