One man's flood is another man's vacation
University of Wisonsin-Platteville becomes the new Venice of the Midwest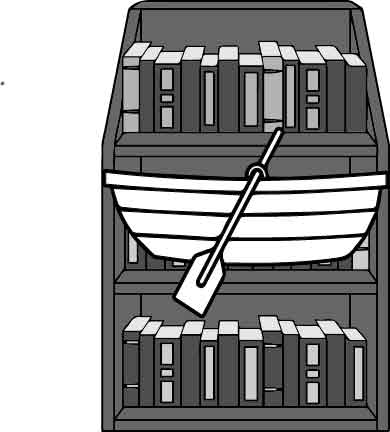 Hang on for a minute...we're trying to find some more stories you might like.
Over the past few months Platteville has gotten enough rain to fill at least twenty basements, including the one in the Karrmann Library.  Every night there has been the calming pitter-patter of thrashing side-ways rain against the windows and the soothing, unsettling sound of thunder shaking the walls.
Sure, rain is a perfect aesthetic for all the stressed college students out there the first few times that it falls.  However, the frequency of the downpours has thrown all of these crabby college kids into a crisis.  They have been left nothing to cook with; all of their pots and pans are in disposal, scattered sporadically about their rickety college houses, catching the drip-drops that have been continuously falling through their cracked ceilings since September.
"Our basement is completely flooded…we bought a slide and put it down the stairs, now we have a really sick water slide.  We ran a hose from the kitchen so that it can be a real water slide.  It's like our own personal waterpark … I mean, when life gives you lemons, you build a redneck waterpark, am I right?" said an engineering major who was probably not sober while doing this interview.
Even the Karrmann Library was no match for the intense storms, leaving the computer labs and class rooms beneath the concrete patio completely submerged.  However, the school is making the best out of the situation, taking this flooding as an opportunity to enrich the Platteville culture.
They have flown in some gondolas from Venice, Italy, along with an entire crew of professional gondoliers to maneuver them about.  Soon, sweethearts will be able to take a very special gondola ride through the romantically candle-lit, flooded caverns of Libreria Karrmann.  This love-boat experience will include a tour of the abandoned computer labs, delivery-pizza along the musty walls of the naturally-formed Karrmann Cave and a live performance by the sensational band, Construction Tools and Concrete Mixers.
"I think it's going to be a real hit.  Why fly to Venice, a city that may not even exist in 30 years due to global warming and questionable upkeep, when you have Libreria Karrmann right here on campus?  The experience is almost completely the same!" said the founder of Libreria Karrman, a man with a very creative imagination and too much time on his hands.
Not to mention, the scuba class has abandoned the pool to deep dive through the remains of the sunken Karrmann basement.  So far, they have found some very valuable treasures from the past, such as a blue ballpoint pen that had been stuck with chewing gum to the bottom of a table for over twenty years.
Though it's made life a little bit difficult, many college students have been trying to make the best out of the stormy weather.  Leaving water bottles open to the sky on their front porches and rigging up makeshift showers, these students are getting creative with the rainy circumstances.
"Every penny counts when you have a tuition bill to pay, so we're not going to complain about free utilities.  We put up some curtains in the backyard and just like that BAM…we got a free shower!" said a student who is actually broke with zero dollars to her name.
With no end in sight, UW-Platteville may be looking forward to investing in its own fleet of gondolas for students to take to and from class. Until then, have fun swimming in the streets!