The not so quiet 'quiet' floor of the library
Club Quiet encourages students to party at the library instead of going downtown to increase campus safety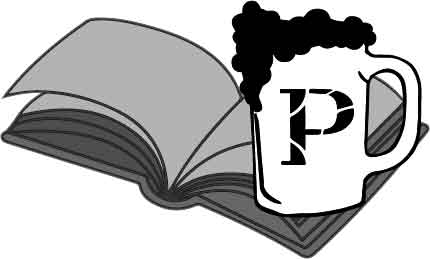 Hang on for a minute...we're trying to find some more stories you might like.
Recently, the Karmann Library's third floor 'quiet floor' has been turned into Club Quiet. What started off as a harmless prank during Homecoming Week turned to a non-stop party in the library every weekend.
"I didn't mean to start a club of the third floor of the library. I was always up there studying for my engineering exams and the rules were always so strict, students were told to talk as little as possible" junior mechanical engineering major Mike Wezowtki said. "My friends and I decided Friday night of homecoming to sneak a sound system in and invite all our friends to just mess around and see how far we could go before we got yelled at."
When campus police showed up to shut down the party, they were met with a packed third floor; the students had set up a DJ booth and provided alcohol to those who were 21 and older. They could not cite everyone so instead they chose to become the security for the party. They started checking ID's to see who was 21 and got the Platteville P logo temporarily tattooed on their hands so they could be identified. 
What was supposed to be a one time thing turned into Club Quiet and now every weekend the third floor quiet space turns into a raging club. The school invested in trying to sound proof the floor since it appeared to be bothering students who chose to be at the library to study. Starting every Friday and Saturday at 8 p.m., campus police show up and warn studying students about the party before they go upstairs and work as bouncers. 
"Sound proofing the third floor seems to be the only option at this point. The students have the right to party and they have outnumbered campus police, so we had to take drastic measures in order to also keep the library functional," library representative Becca Bookish said. "We have also obtained a liquor license so this is a fully functional club for the students who choose to attend instead of going down to Second Street every weekend."
They turned a few the private study rooms into storage areas for students who need to store backpacks, purses, jackets, etc. while the rest of them are left open for students to use how they see fit. The windows remain to prevent any shenanigans. 
For the students who are under 21, the school has thought about that too. Anyone who is under the legal age of drinking is required to wear a blue wrist band and have a X written on their hands in black sharpie. If they are caught while drunk, they will be cited for underage drinking.
Platteville has chosen to keep this going in order to keep students closer to campus for safety reasons. 
"The crime rate has dropped in Platteville by keeping students in a centeral area on campus to party," senior police chief Coppy Coper said. "It makes it easier for students to walk back to their dorms or houses while intoxicated but we also offer the couches on the first floor as a place to sleep. We also setup cots in the basement for those who need them." 
The campus is encouraging students to come out and see the live DJ this weekend, DJ Kitty Beats, a local campus DJ who specializes in turning cat meows into 'dope' songs. 
"Even though I didn't mean for this to happen, it is so much easier to party when the party is on campus. It saves me time from having to walk to a house party or downtown," Wezowtki said.
Club Quiet is open to all students and faculty and they are encouraged to come. The campus sees this as an opportunity to bring the UW-Platteville student community closer together because it's hard to not make friends when you're partying.