Winning streak leads to heavy celebrations
UW-Platteville football team supports Liver Awareness Month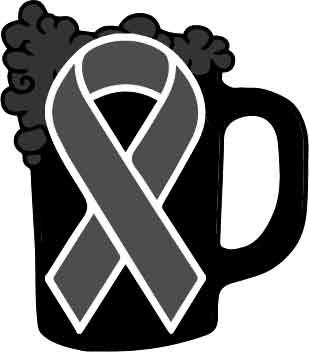 Hang on for a minute...we're trying to find some more stories you might like.
October is nationally recognized as a month with a myriad of awareness campaigns, but this year the most infamous of those campaigns at UW-Platteville is Liver Awareness Month.  Due to their winning record, the Pioneer football team decided to let loose this October and celebrate their livers with a team-wide bender.  
The idea began when senior Michael Dreidel, following the victory over River Falls, looked on twitter and saw that someone posted about October being Liver Awareness Month.
"I saw that, and I was like, 'oh [expletive], we gotta do something with this!'  So, a few of the captains and I decided to get the team together and party every night of October in honor of our hardworking livers," Dreidel said.  
The following week, assistant coach Dwight Ehrmentrout noticed a different vibe from the team, and realized quite quickly what was going on.
"At first, seeing guys puking before we even warmed up, I was proud, like, 'hey, these guys partied last night but they're still here trying to get better.'  Then, after a couple of days, I realized they were on a whole other level.  And honestly, I wasn't even that mad.  Like, these guys hopped on this train, and they're persevering through the pain, they aren't hopping off that train until they've done what they set out to do.  There's something to be said about the dedication they've put into this thing," Ehrmentrout said.  
However, due to this bender, the team has suffered some heavy losses over the past three weeks.  
"Honestly we could've won all of those games, but my ball carriers ran off the field every time they had a breakaway to go throw up.  Not to mention the fact that we had to buy brown pants for the guys so they weren't so self-conscious on the field," Ehrmentrout said.  
With the month's end, players are optimistic about winning some more games.  Sophomore running back Peter "Hamm's" Gramich was very enthused about the upcoming game against UW-Stout.
"You can't just spend a month tanked with a group of guys and not bond with them y'know?  Puking into the same toilet with a teammate creates a totally unique connection with that guy.  Now that we'll be playing sober, we'll be able to capitalize on those drunken bonds we made together the past month.  Stout can't compete with the connections we've made together, whether they were made stealing random stuff together, or pretending to be sober downtown so we would not get underage tickets," Gramich said.  
Whether the bonding strategy will pay off for the Pioneers or not remains to be seen, but other coaches like men's basketball assistant coach Adrian K. Mohrbier, have tuned in, and are very interested in the results of Saturday's game.  
"If this works out for them, the basketball team may have some new preseason requirements," Mohrbier said.