Robert and James Wright Center for Non-Traditional and Veteran Students opened April 23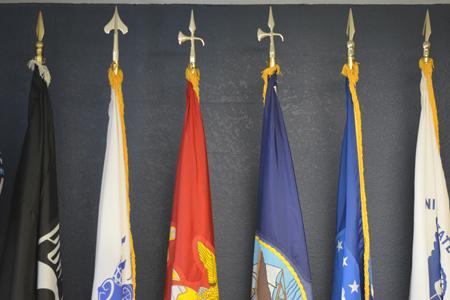 The University of Wisconsin-Platteville's Robert and James Wright Center for Non-Traditional and Veteran Students opened its doors on April 23.
The Wright Center, located in 322 Royce Hall, is designed to improve the experiences of non-traditional and veteran students who have the opportunity to converse with one another and work on homework together.
Robert Wright joined the United States Navy after graduating from high school and worked as a fire control technician on the destroyer U.S.S. Charles H. Roan.
Also, he graduated from UW-Platteville with a bachelor's degree in mathematics, pursuing full-time work at John Deere in Davenport, Iowa, throughout the majority of his life.
James Wright enlisted in the Marine Corps when he was 17 years old, and he was discharged at the rank of lance corporal three years later.
Furthermore, James Wright received a bachelor's degree from UW-Platteville, as well as a master's and doctoral degree in history from the University of Wisconsin-Madison.
Today, he works as a professor of history at Dartmouth College, N.H.
The ribbon-cutting was well-received by veterans, along with traditional students.
"I think it's a good idea," U.S. Navy veteran and software engineering major Justin Bader said. "It would be a nice place for veterans to go and meet with one another."
Bader recognizes the difficulty of acclimating to society, which includes his transition from the military to a college campus, but those who are active while attending school have different challenges to face.
Sophomore criminal justice major Aaron Galindo is a member of the National Guard, and he is forced to leave school for drill throughout several weekends during the semester.
"I think it's a great thing," Galindo said. "It's not just for [veterans] but also for non-traditional students, too."
Ryan Kaufmann, a student with aspirations to join the United States Marine Corps, also envisions immense potential in the Wright Center.
"I believe that it's well-deserved for all the sacrifices they [veterans] have made," Kaufmann said.
The Wright Center is open on Monday through Friday from 7:45 a.m. to 4:15 p.m.