Artifacts throughout military history
Nohr gallery showcases historical military artifacts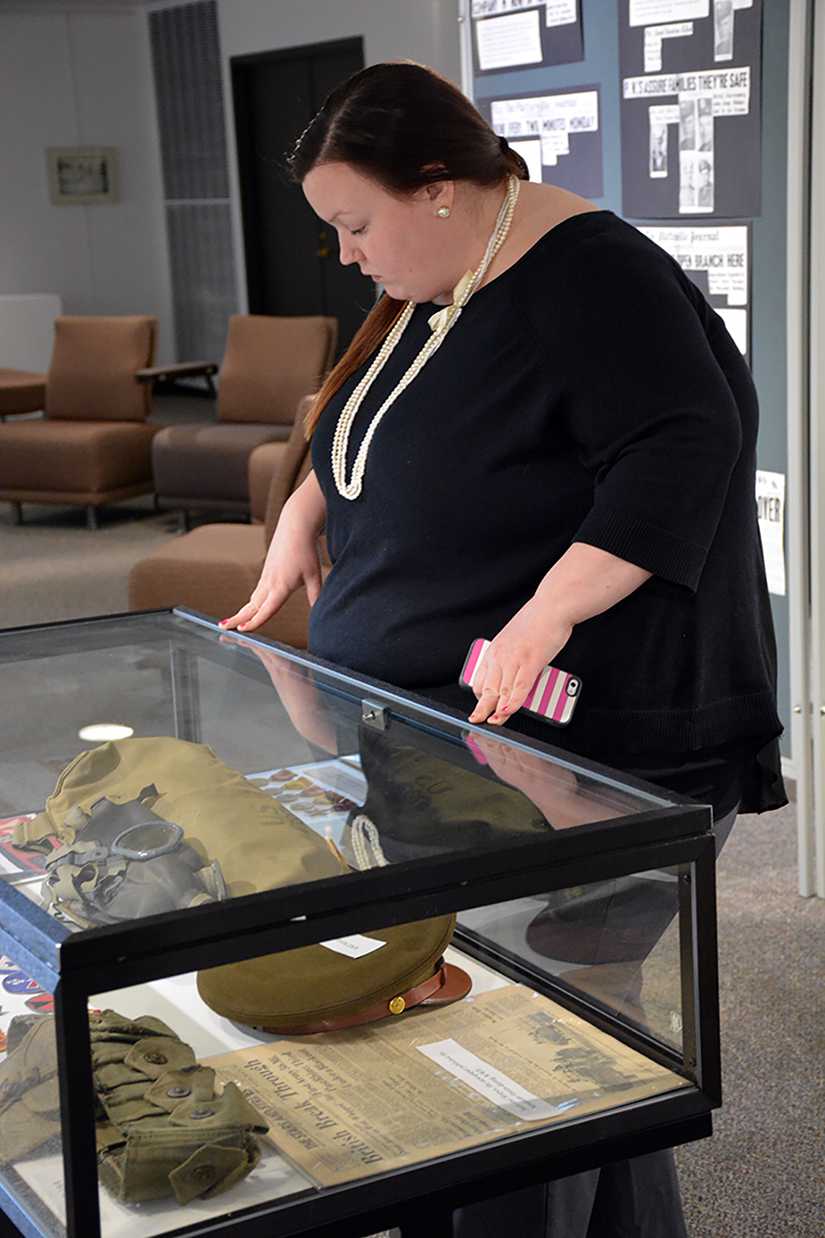 The Nohr Gallery hosted a military artifact reception in order to showcase the variety of artifacts had for public display. The gallery included a variety of artifacts that varied amongst the multiple wars throughout the years. Some artifacts included American and German uniforms, news clippings and some information about the role Platteville played in the Civil War. The artifacts were on display in the gallery prior to the reception starting on Jan. 19 and will remain on display until Feb. 29.
Sandie Brick-Margelofsky, Wright Center Director and the organizer of this event, said, "It's important for both the Platteville and the college community to know about the veterans."  She realizes this campus is a front runner in UW schools as a veteran friendly campus.  "I want the students to engage and learn more about our veterans and make our veterans feel like they are welcomed on this campus."
Correction: In an earlier version of this article, Sandie Brick-Margelofsky's name was incorrectly spelled. This article has been updated with the correction.