Giving back and getting (nearly) naked for a cause
Students were encouraged to wear gently used clothing to donate to local shelters, then strip down to their nearly naked attire before running a half mile around the University of Wisconsin-Platteville campus.
"Running in the cold really made me think about those who can't afford coats or warm clothing in the winter," sophomore biology major and Kappa Alpha Sigma (KAE) participant Anne Gundrum said.
UW-Platteville's Student Ambassadors hosted its annual Nearly Naked Mile on Feb. 24.
"The point is to run with little to no clothes to support those that don't have warm clothes in the winter months," sophomore biology major, student ambassador volunteer and KAE participant Hannah Haack said.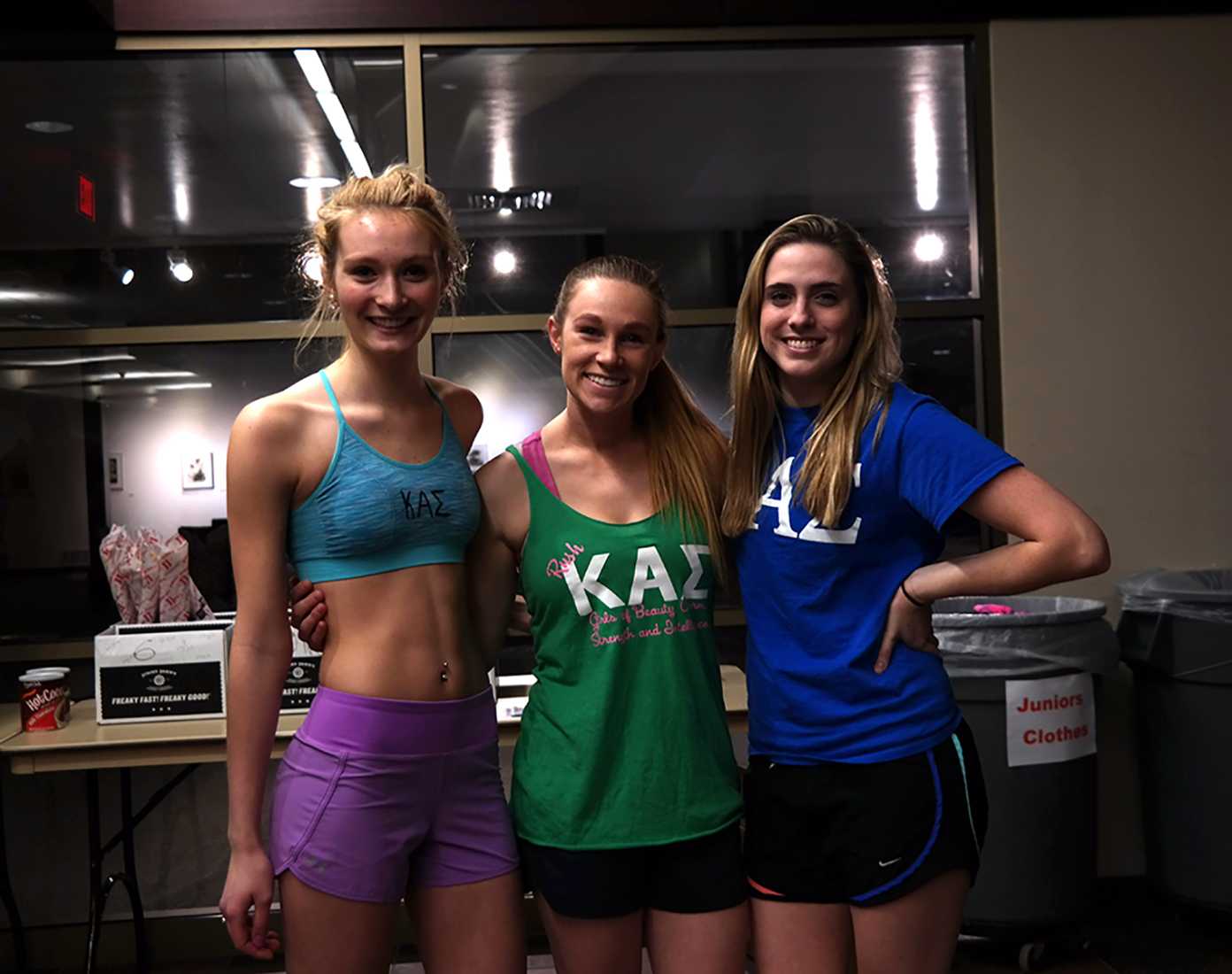 Haack and the other student ambassadors have been planning the event since the beginning of the semester. Approximately 30 people participated in the charity run.
"It's the most we've had so far," Haack said. "It was warm this year so I think that's why we had a big turn out."
Senior agriculture business major Dakota Lins took advantage of the warm weather with a less than four-minute finish. Lins ran with another member of the Collegiate Future Farmers of America (FFA) for the third time in his college career. "It gives you a better appreciation for giving back to the community," Lins said. "I also wanted to show support through the FFA.  It's something real simple to do."
FFA wasn't the only organization to make an appearance that night. The KAE sorority had four women donate several bags and boxes full of clothes.
"We won an award of two free pizzas because our organization donated the most clothing," Gundrum said. "We donated whatever clothes we could find in our closets that we didn't wear anymore."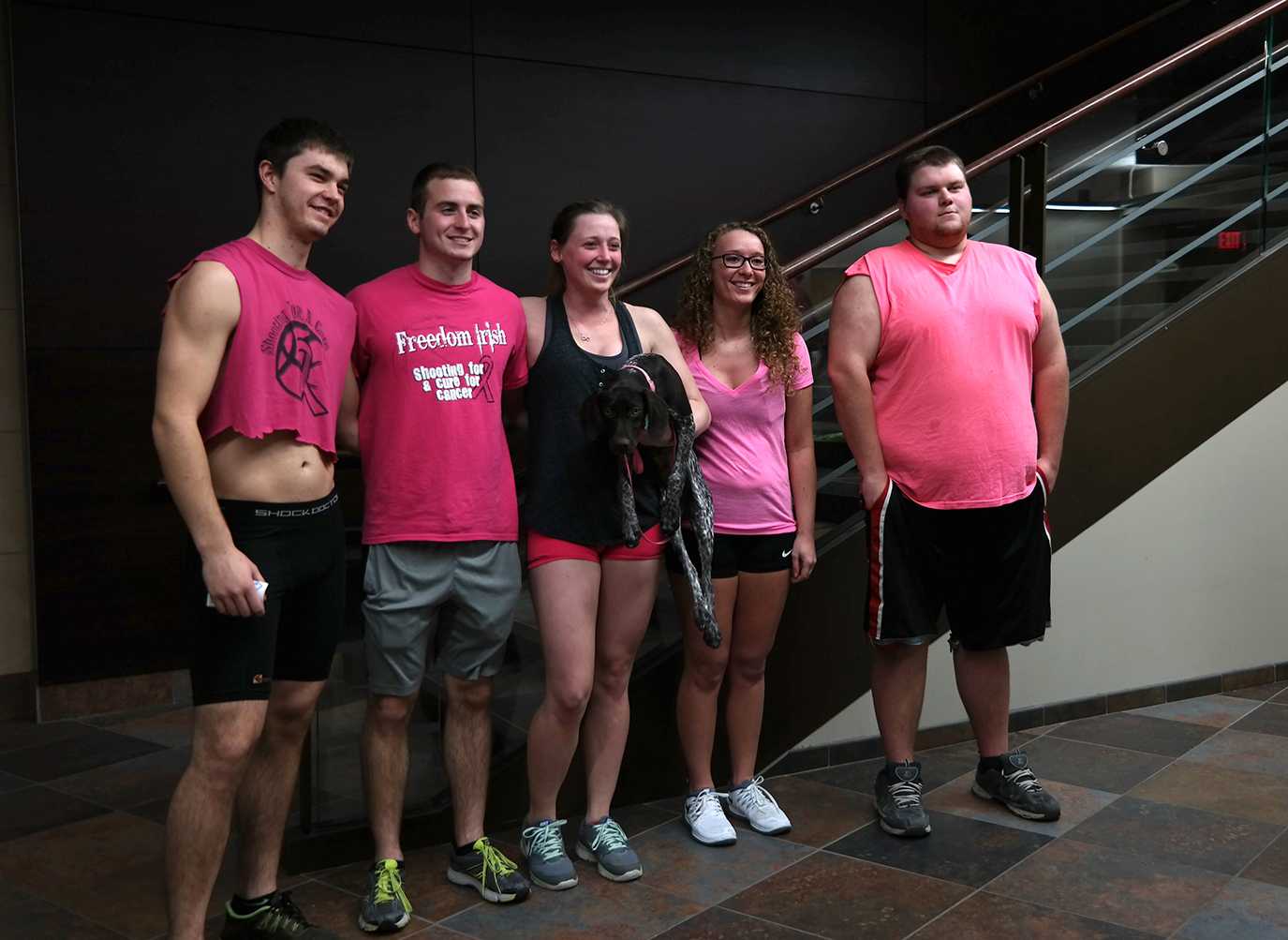 Participants spent a week finding clothing to donate by cleaning out their closets and asking family and friends to do the same. Items donated included clothes that could be worn throughout the year, although winter clothing and accessories were encouraged.
"The most outstanding outfits this year were the short shorts and crop tops that appeared on some of the guys," Haack said.  "We also had a dog participate, because who wouldn't want to run with a dog on campus?"
The student ambassadors will donate the clothes to Family Advocates Incorporated, a local non-profit organization for victims of sexual assault and family/partner abuse.
"I participated because it seemed like a fun event to do while promoting others to donate clothes to those who really need them," Gundrum said. "It really made me feel good to know that I was helping people who couldn't afford the luxuries I've always had."
Clarification: Hannah Haack was interviewed for "Giving back and getting (nearly) naked for a cause." Hannah Haack is not related to Amber Haack, the author of the story.