War declared on sweets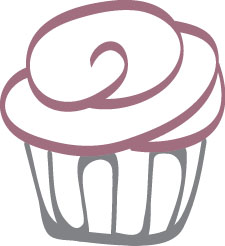 On April 7 the University of Wisconsin-Platteville hosted its second annual Cupcake Wars in the basement of Dobson Hall. Cupcake Wars was an event open to all students who wanted to come and decorate cupcakes and have a chance to enter their cupcakes into a decoration contest. There were multiple themes for the decoration contests, including animals and Harry Potter.
"We started about a month and a half ago because we really wanted to be on top of it. It kind of varies in your groups. It takes a good 15 hours all together to plan a big event like this. It takes individuals probably three hours for all of their parts," senior biochemistry and biology major Mallory Jasicki said.
The layout for the event was different than last year. In hopes to create a more cohesive and organized environment, there was a cupcake room where students could get their cupcakes, a decorating and lounge area, a private cupcake decorating room for those who want their privacy and a judging room. Each room had volunteers that included both students and staff. Around 700 cupcakes were made for this event in a variety of flavors. The cupcake flavors consisted of confetti, vanilla, chocolate and red velvet. Students had their pick between the four before they went to the decorating area where they could show off their artistic talents or just eat the cupcake. Over 160 students came to enjoy the cupcakes and many took part in the various decorating competitions.
"I think it comes down to a couple of components. We want to see the drive that they had while designing, so it's the story and the effort behind it. Then with the final product, did their design in their head match up with what we are seeing in front of us," resident director of Melcher Hall Dakota Reed said.
The judging panel consisted of three judges that switched every thirty minutes. The judges were assistant director of Residence Life, Matt Zielinski; resident director of Melcher Hall, Dakota Reed and resident director of Southwest Hall, Emily Harris. The judges chose their favorite cupcakes based off of appearance, the story behind it and whether or not they could eat it.
"For me, it's just do I want to eat it? Does it make sense to eat? I'm not as taken in with the stories as I am with the presentation. I think that's part of it. Anyone can sell it but I want to be able to eat it," Zielinski said.