Late Night at the Markee: Carnival Style
Students stay late into the night to enjoy a free event that featured a variety of free food, games, performances and more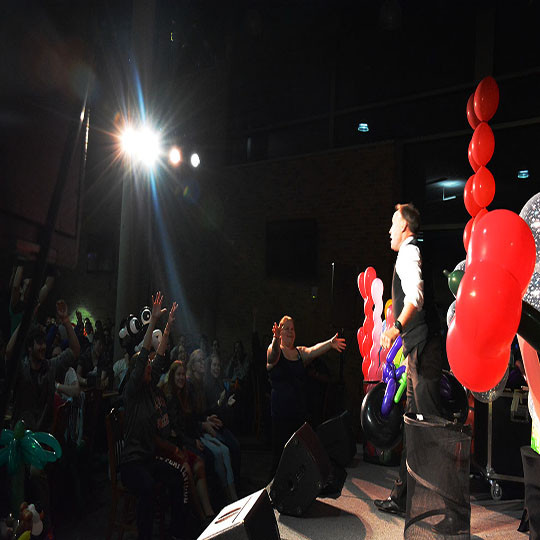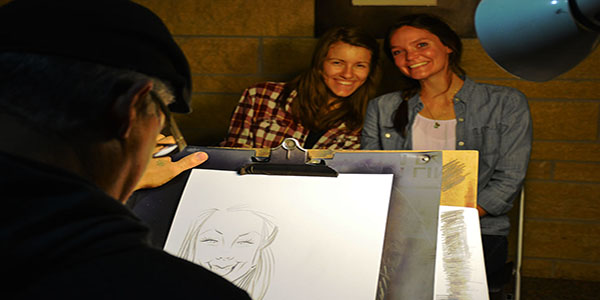 Campus Programming and Relations hosted its annual Late Night at the Markee event on April 28 in the Markee Pioneer Student Center. This year, the event advertised a carnival theme and the attractions, food and overall atmosphere made it really feel like a carnival.
"I thought that it was a very happening place and that it was a great place for friends to hang out!" junior biology major Allegra Young said.
The Late Night at the Markee is meant to be one of the last fun nights' students can have on campus before finals week. The event started at 10 p.m. and lasted until 2 a.m. and there were plenty of attractions to keep attendees busy and awake throughout the duration of the event.
The night started out with a performance by professional comedian, magician and balloon artist John Cassidy. Cassidy captivated the crowd with his unique comedic style. It seemed as all who attended his show couldn't take their eyes away from the stage. Cassidy's stage featured a variety of balloons and other props. Cassidy also transfixed the crowd to the stage by bringing up multiple audience members to help with his tricks.
After Cassidy's completed his last trick, attendees were able to take advantage of the countless attractions that CPR had arranged throughout the Markee. With help from numerous fraternities and sororities, CPR was able to give students a true carnival experience. The first thing that made the event a true carnival was the food. There was free cotton candy, snow cones, hot dogs, brats and popcorn. The food seemed to be one of the biggest attractions of the event.
"My favorite attractions were the photo booth and all the free food that was there," senior biology major Halley Paninschek said.
In addition to the food, there were also a variety of carnival-like games people could participate in. Games included mini golf, life-size hungry-hungry hippos, Jacob's ladder, four man's joust and more. The games were just the tip of the ice berg, because there were also other attractions for those maybe not feeling quite as adventurous.
"I went to the human hungry-hungry hippos and that was really fun. There was no line so they let us do whatever we wanted, so we turned it into dodgeball," sophomore psychology major Michaela Marceau-Zielinski said.
A photo booth, balloon artist, caricature artists and a tarot card reader were also featured at the event. Even though these did not require physical activity per say, they were enjoyed just as much as those attractions that did require physical activity. On top of these fun activities, there was also live music. The live music featured country artist Eric Chesser. However, before Chesser performed, the rest of his band opened for him by playing a few covers. The covers included "Play it Again" by Luke Bryan and "Working for the Weekend" by Loverboy.
The night itself seemed to be a huge success, with nearly the entire PSC being full and lines at nearly all the attractions throughout most of the night. The carnival theme seemed to be something that people really enjoyed. Overall, this free event for students appeared to be enjoyed by all who attended as well as by all who worked/performed.
"It was a wonderful way to have a great time while hanging out with friends before the end of the year," Planinsheck said.