Gina's cusine exhibits food from around the world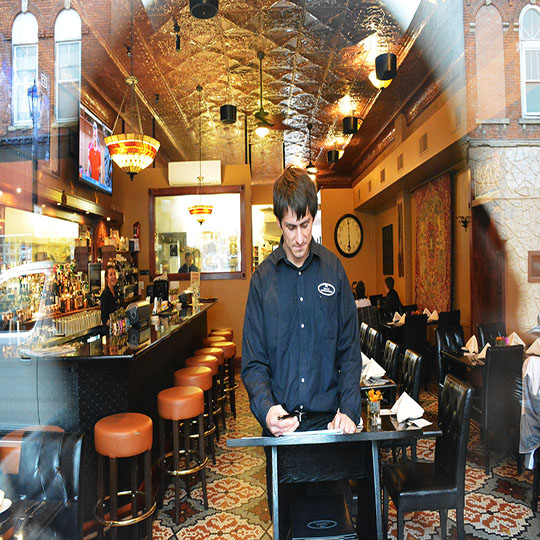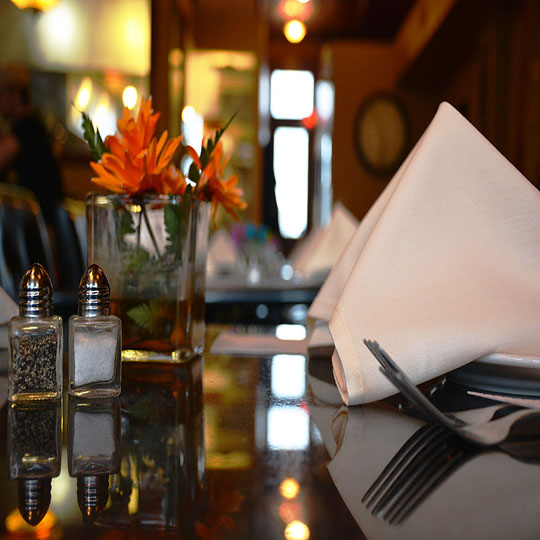 Mohammad Tazin photo
Gina's Restaurant and Bar, located in the heart of Platteville's historic Second Street, is setting the standard in casual dining. The history, architecture and delicious food all lead to a great dining experience.
Located in the former Fritz Hoppe building at 45 North Second Street, Gina's was constructed in the Greek-Revival style. Gina's was Constructed in the "traditional storefront development" style, where a retail business occupies the main level and also doubles as personal residence of the proprietor. Gina's Restaurant and Bar was built in 1907 and served primarily as a bar until bought by the current owners. It has been historically restored to its former splendor.
Co-owned by Regina Pauly, namesake and Yag Jha who purchased the space in 2012. Regina Pauly, proprietor and current employee at the University of Wisconsin-Platteville, is a full-time curriculum librarian since 2001. Graduate of UW-Madison and University of Pennsylvania, she was the chief designer on the project. Pauly eye for detail and sense of style is evident in every detail of the building. Pauly designed the lower storefront, tin ceiling, restrooms, open kitchen, living space and exterior masonry work which contributes to the overall great experience.
Jha is the chef/proprietor and an alumni of UW-Platteville. Yag had a passion for food at an early age. He grew up in Bronx, NY, and his time there was filled with culinary experiences only a foodie could love. New York is a melting pot filled with great people and food from all around the world. As Jha puts it "a chef is only as good as his palate." Jha was trained in some of the most famous restaurants in Wisconsin, notably the iconic Grenadiers (Milwaukee), Abbey Resort and Grand Geneva (Lake Geneva), Edgewater and Nadia's (Madison). His style of food encompasses his extensive culinary journey.
Gina's serves contemporary American food with French, Italian and Mediterranean influences. Gina's has a weekly Friday Fish Fry, Saturday Prime Rib and Sunday Champagne Brunch. Gina's specializes in fresh seafood, steaks, and pastas. Business hours are from 4-10 p.m. Tuesday thru Saturday and the bar is open from 4 until close.
In a landscape where fast food, franchise restaurants and pizza is the norm, Gina's provides the community with options. If you haven't tried their food and hand-crafted cocktails, it is worth the trip.