Discussion on transgender issues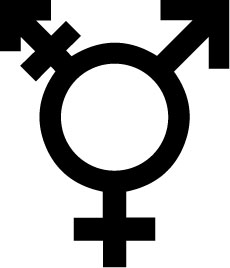 Around the Univeristy of Wisconsin-Platteville and other college campuses, LGBTQ issues are talked about openly. Awareness and support for these communities have been growing in recent years, including maintaining safe zones and supportive facilities like the Doyle Center. However, transgender issues have not received the same attention.
On  Oct. 5, Doyle Center for Gender and Sexuality coordinator Emily Stier hosted a transgender topics training event. Stier said the mission of the training was to 'facilitate more dialogue and awareness about transgender topics.'
"College campuses foster learning of all different types and [transgender issues] are also extremely important," Steir added.
While only five people attended, it was a good platform to discuss proper terminology and issues that affect the community. The discussion focused on microaggressions, which are casual or unintentional comments that negatively affect a marginalized group. For example, not using someone's correct pronouns or asking inappropriate questions about a person's reason for their sexuality are microaggressions that transgender people deal with every day. At the training, participants engaged in activities that addressed how much microaggressions can affect someone's mental health and sense of self-worth. Stier pushed participants to put themselves into other's shoes, and asked how it would feel to be invalidated by others.
"Transgender identities are often the least understood," Stier said. She adds that while many people in college campuses are accepting, 'there is definitely still some hurdles to face' in regards to making collegiate communities a truly welcoming environment.
UW-Platteville offers support groups to LGBTQ students through the Patricia A. Doyle Center for Gender and Sexuality. The facility provides resources, information and programming on many issues facing a diverse group of students. Students looking for more information on the Doyle Center's resources should visit their website at www.uwplatt.edu/doyle-center or call 608-342-1453.