Painting Workshop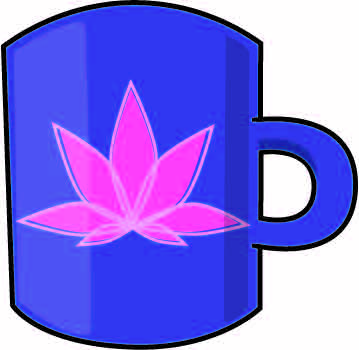 The Confucius Institute held their last workshop of the semester, Paint-A-Mug.
The workshops involved various activities, such as jewelry knots, paper lotus lanterns, Tai Chi nights, Chinese cooking nights and other activities. These workshops allowed participants to experience different aspects of Chinese culture in a more hands-on approach with experiences and souvenirs to take back with them.
In the Paint-A-Mug workshop, participants had a blank mug and several designs on paper to choose from. The designs ranged from different types of Chinese characters to several picture designs, including lotus flowers, bamboo and pandas. The picture designs all had cultural significance to the Chinese people.
The lotus flower is considered a symbol of luck. Lotus lanterns would be made during festivals and sometimes wishes or secrets would be placed within them to be sent off for luck.
Pandas are significant to China, as they are considered to be precious animals. Pandas are all owned by China but loaned out to other countries and their zoos. Most Chinese people have not actually seen a panda in real life, as they are only living in specific cities in China, and people need to travel to see them.
Bamboo poles are seen as symbols of being highly educated in China, and they are also said to surround the Ancient Garden. Bamboo is the food for pandas and are popular within garden designs in China.
The participants of the workshop ranged from faculty to students as they sat down and worked on creating a mug of their own choosing. Many of the participants heard about this event through various outlets such as word of mouth, campus email on events, social media and the event calendar on the university's homepage.
The participants obtained a blank mug, drew a design on with pencil and painted their design with acrylic paint. Instructions were handed out that explained how to take care of the painted mug and how to bake it in an oven to allow the design to last for a long time.
"I think that the event went well. Normally, in workshops, I demonstrate how to do something or do crafts, but today I prefer to let everyone create something on their own. Everyone can either create something on their own, copy something I have provided here, or draw inspiration from the designs I have provided," Confucius Institute instructor and event facilitator Maggie Deng said.