Annual study abroad fair showcases over 250 programs opportunities
Education Abroad Office hosts program fair to encourage students to study abroad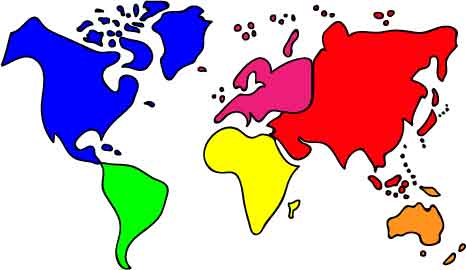 The Education Abroad Fair was hosted by the Education Abroad Office in the University Rooms of the Student Center. Students were encouraged to attend the fair if they were interested in a program or were seeking more information about studying abroad. 
An incentive for attending the fair was the chance to be entered in a raffle to win a free passport.
According to the Education Abroad Office, University of Wisconsin-Platteville's Education Abroad Office has assisted over 12,500 students in studying abroad across more than 250 institutions. 
At the fair, there were tables for every country the university has a program with, alongside representatives for the perspective countries. The representatives were willing to answer any questions students might have had. 
Chris Kerzich, director of the Americas and Global Catholic Engagement for St Mary's University Twickenham, London, was a representative for the England Table at the fair. Kerzich spoke about some of the advantages of studying aboard.
"Platteville has a great international presence. Studying abroad improves your chances of getting a job because you have a point of differentiation and have an outlook on how different cultures function," Kerzich said. 
Kerzich provided an example of a company looking to station an employee in England for a position or to attend a conference. He said if one employee has experience in England, they will most likely be asked to travel there instead of the other individual who has not.
In addition, Kerzich provided information on how to financially fund the tuition and expenses to study aboard. 
"Scholarships are abundant for students who are looking to study abroad and The University of Wisconsin-Platteville has plenty of applications to fill out," Kerzich said.
Depending on the program, most institutions are FAFSA universities, which means they will accept US Federal Aid.
Kerzich briefly discussed the average time a student will study abroad and at what year a student should. He recommended that when a student studies internationally, they should take general education courses, stand between sophomore and junior standing and do it during a time that one does not have a lot of extra-curricular activities. 
"The average semester in which students study abroad depends on the university. For example, if a school is big on football, or fall sports in general, more students of that university will study internationally in the spring semester," Kerzich said. 
The same can be said about spring sports. Something that has been gaining popularity due to a busy academic year or being nervous about being gone for that long are summer programs. They consist of three to four weeks of studying aboard and offer a course or two that gives a student 2-3 credits.