Doyle Center celebrates National Coming Out Day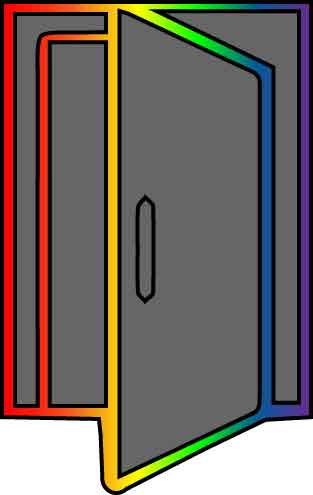 The Doyle Center, located in Warner Hall, had several activities planned for National Coming Out Day on October 11. National Coming Out Day is a day to recognize everyone's identity in the LGBTQ community. Events were hosted at the Doyle Center, including mini makeovers, coming out day, coming in night, and a reception with the Alliance.
The Doyle Center was named after Patricia A. Doyle, who was the first employed director of the Women's Center on campus. Doyle started programming events and funding buildings on campus that were committed to women's issues. She pursued higher education for women even after she was no longer the Women's Center Director. She was a supporter of the National Association of Women in Education and Higher Education Resource Services. She strived to make University of Wisconsin-Platteville a better place for women. 
The Doyle Center offers resources and a community that will help students face challenges in society regarding sexual orientation and empowerment for any individual. The Doyle Center promises to empower female and LGBTQ students, educate the Platteville community on the diverse issues around sexuality and gender, be a safe space for any LGBTQ student, staff and factuality and organize events that promote diversity on campus.
The Doyle Center will be hosting an Inclusive Swim night in early November where all students will be able to swim in the Williams Fieldhouse pool as well as eat pizza.