Pioneers partner with youth drama troupe to present classic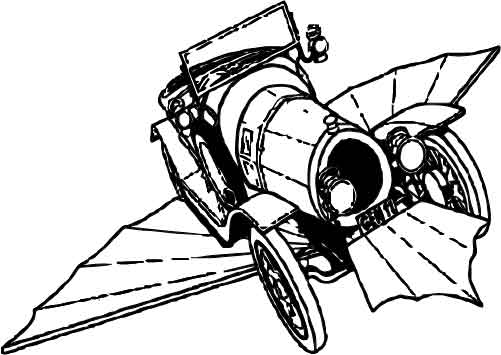 City Hall in downtown Platteville will be hosting a production of Chitty Chitty Bang Bang. Chitty Chitty Bang Bang follows the story of an inventor who creates the car and names it Chitty Chitty Bang Bang after the sounds the engine makes. The inventor uses the gadgets built into the car on the adventures he, his children, and another woman go on together.
The play is produced by the Tristate Homeschooling drama troupe, a drama company comprised of homeschooling students and families.
"[The students are] not just from Platteville; [the troupe] is open to all homeschool kids," set designer Ember Houghton said.
The plays produced by the Tristate Homeschooling drama troupe serve as educational tools to teach homeschooled students about set construction, elements of drama and performance arts among other skills. 
"The goal is to give the kids a chance to experience theater and to have them put on a high-quality show," director Susan Cramer said.
The Tristate Homeschool drama troupe receives help from senior theater major Sam Klaas at the University of Wisconsin-Platteville. As part of a project for class credit, Klaas built the Chitty Chitty Bang Bang prop. 
"He's doing a great job, Chitty looks amazing!" Houghton said.
They also receive help from associate professor of theatre Jeffrey Strange who consults on light and sound design for this and previous plays.
"[Jeffrey Strange] knows a lot and he's great with lighting. The things he's shown us are awesome," Houghton said. 
The plays put on by the Tristate Homeschooling drama troupe are non-profit, where the proceeds are used to fund future productions. Chitty Chitty Bang Bang will be performed from November 2nd to November 10th.
"Whatever profit we make goes back to the theater. This year we're purchasing another spotlight," Cramer said.