Back to back comedians entertain Platteville students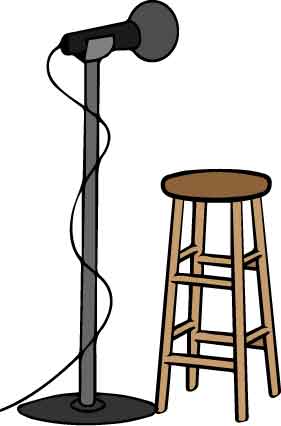 On Saturday night, University of Wisconsin-Platteville students were entertained by two comedians in a double header Stand-Up Saturday. The comedians were Jake Rush and Lafayette Wright. 
The first comedian to preform was Rush. He interacted with the crowd to get them involved with his jokes. He went out of his way to tell an attendee that her laughter sounded like a pixie, which only made her laugh harder. He made jokes about what it means to be politically correct and then proceeded to tell the crowd how political correctness annoyed him. 
He also told the crowd about his personal life. Rush explained that he deals with ADD, OCD and Asperger's syndrome. He asked the crowd how many people deal with ADD, and after a few raised their hands, he told everyone that's who they should be friends with because they would have the Adderall. 
The joke that got the loudest laughter was when he discussed ISIS's Facebook page. He explained that ISIS also has a Facebook page where people go to leave reviews and comments. After the ISIS attacks, Rush went to the page to leave a nasty review. He figured if he couldn't actually do anything to help, he might as well bring down their reviews on social media.
Rush then made jokes about how the only reason frat guys are confident and funny is because they are drunk, and being drunk makes you a Gryffindor because people suddenly become super confident. 
The next comedian was Wright, and he took his jokes on a different route. Most of his jokes were received as dirty by the students. 
"Lafayette was my favorite, personally. His playful mockery of the audience and dirty jokes were really fun to experience," senior history education major Conor Green said.  
He started off his show by commenting on the diversity at UW-Platteville. To interact with the crowd, he picked a student and commented how he was the nerd of the group. He explained that the students are diverse because they include a nerd in their friend group. He talked about how he was the only Black man that he had seen in town. He observed the crowd and got excited when he saw another black man in the crowd. 
Wright decided to bring politics to the crowd's attention. When people ask him about his political views, he talked about how he just learned what POTUS means.
"POTUS sounds like an expensive fish to me," Wright said. "Like a waitress comes up to you in a fancy restaurant saying 'Todays special is POTUS' and I'd say, 'Oh yes, can I get it blackened?'" 
Most of his jokes included his own personal stories. He talked about how when he was in college, he had a terrible roommate. This roommate was so bad that he ejaculated on his desk and left it there. 
He moved out.
He also joked about his height for being a black man. He joked that he wasn't basketball-player tall and how he was a scrawny and lanky black man. He talked about how his arms weren't made for "dunkin the hoops" but that instead he was made to point out crimes. 
Senior mechanical engineering major Nick Plewa talked about how he preferred Wright over Rush but that both comedians were funny. 
This was one of the many events that CPR has hosted this semester. The students laughed at both comedians, who each brought their own style of comedy to UW-Platteville.