Artist of the week: mxmtoon, the LoFi Queen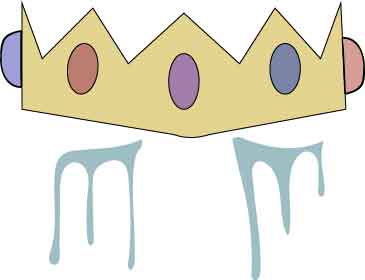 "mxmtoon" is a singer/songwriter based out of Oakland, California. She got her start as an artist in middle school, writing a song for an assignment and then again for her eighth grade graduation. She began producing and posting lo-fi music on SoundCloud in June 2015. Her first song, "daddy why did you eat my fries," was a cover of a song from Cartoon Network's "Adventure Time."
In 2015 and 2016 mxmtoon exclusively posted her music to SoundCloud, the earliest being a mix of short songs and covers, such as "Fly Me to the Moon." On Feb. 14, 2017 she released her first track widely available to the public, called "1-800-DATEME." She continued to produce music throughout the year and collaborated with some larger artists, such as "peachy!" on their song "Falling for U." In April 2018 mxmtoon's music went viral via the popular lip-sync app TiKToK. She released her first extended play "plum blossom" and announced the simlarly named tour the following December.
Most recently, on September 17 of this year she released her first album, "the masquerade."
mxmtoon's music falls well into the lo- fi pop category. Her early music contains the main makings of lo-fi, ukulele on a cheap microphone with light trap-like beats in the background. Over time, production quality increased, but the ukulele and trap beat aspects of the music stuck around. With the exception of the few comedic songs she wrote, many take on a more somber yet cheery vibe. "prom dress," for example, is a deceptively light tune that touches on some of the anxieties of high school. Others, such as "porcelain" and most songs on "plum blossom," dance around the idea of depression, self loathing and anxiety without directly stating it.
There are three ways to categorize recommendations for mxmtoon's music. Listen to some of her earlier songs for a more lo-fi feel. It's peppered with comedic music, covers and is overall less refined than her current music.
Personally, I'm a big fan of "We Used to Talk Every Night." If you would like a more folky, acoustic, raw emotion style of music, the "plum blossom" EP is really well made, as well as much of what she has released in general. "porcelain" and "temporary nothing" deal with self image issues and emotional trauma respectively. If you're looking for more of an upbeat, feel good vibe, "1-800-DATEME," "unspoken words" and "prom dress" are all good choices.