Badger Brothers' Artist of the Week: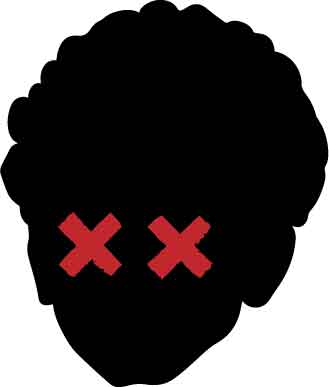 grandson, stylized in all lowercase, is a Canadian-American singer/songwriter based out of Los Angeles, California. He got his start in 2015, and is categorized under the umbrella of alternative. On May 31, 2016 grandson released his first single, "things change," on SoundCloud, which kicked off his career.
His other singles that year, "Bills" and "Bury Me Face Down," were released on multiple platforms including iTunes and Spotify. In 2017, he released "Kiss Bang," "Best Friends," and "War." In 2018, grandson released his most popular single "Blood//Water," and the subsequent extended-play (EP) that it was from, "a modern tragedy, vol. 1." He also released "thoughts & prayers" shortly after the Parkland shooting, and collaborated with Mike Shinoda on "Running from my Shadow." On Feb. 21, 2019 grandson released his second EP "an american tragedy vol. 2." In May of 2018 he released a cover of "Rage Against the Machine's 'Maria.'" Most recently, on Sept. 12, he released the conclusion to his EP trilogy "a modern tragedy vol. 3."
While grandson is categorized under alternative, there are elements of other genres in his music. Many of his songs, such as "6:00," "Is This What You Wanted" and "Bury Me Face Down" feature slower, heavier guitar riffs, reminiscent of grunge rock. His faster songs, such as "Stick Up," "Best Friends," and "Blood//Water" have a more punk-rock feel to them. 
His music also depends on the drum and bass styles of electronica and dubstep, as well as vocal distortion. Following the theme of punk rock, grandson's music is also overtly and unapologetically political in nature. "thoughts & prayers" deals with common responses to shootings, "6:00" deals with police brutality and "Stigmata" deals with the relevancy of conspiracy theories.
My recommendations for listening to grandson are simple. While his more punk-rock style songs are pretty limited, give "Best Friends," "Bills" or "Stick Up" a listen. For his grungier music, "Stigmata," "Overdose" and "Fallin (Temptation)" are all good choices. He also has a few lighter pieces,  "Destroy Me" and "Maria" (to an extent), that are also worth a listen.