Badger Brothers' presents a review: Of Monsters and Men
Liam Schroeder investigates a popular group that devolved to cliche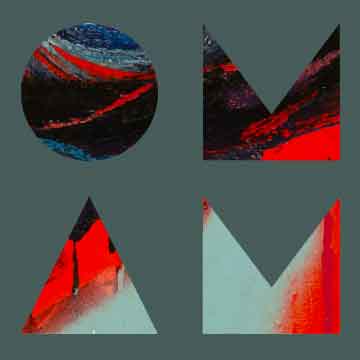 Of Monsters and Men provides an example of what I feel is artistic downfall. Formed in 2009 by lead singer Nanna Hilmarsdottir, the group produced a phenomenal folk album, a safe but still amazing folk rock album and a… generic Indie pop album.
Of Monsters and Men started by performing at the Músíktilraunir Annual Music Festival, but didn't release music until early 2011, with their hit song "Little Talks." Later that year they released their first album, "My Head is an Animal," in Iceland. Near the end of 2011, they released their "Into the Woods" extended play in the U.S.
It wasn't until April 2012 that Of Monsters and Men released their first album in the U.S. While "Little Talks" was undoubtedly their biggest song, "Mountain sound," "King and Lionheart" and "Dirty Paws" also gained a good amount of traction.
They released two more singles in 2013, "Silhouettes" for "The Hunger Games: Catching Fire" and "Sinking Man" for AMC's The Walking Dead.
On March 16, 2015 the band released "Crystals," the first single from their new album, as well as a tracklist and release date. On June 8, 2015 they released their second album, "Beneath the Skin." They would later release a deluxe edition with two bonus tracks and two remixes.
On May 21, 2017 the band announced they were working on their third album. They released "Alligator," the first single from the third album on May 2, 2019. On July 26, 2019 came "Fever Dream," their (in my opinion) generic fall from grace. While I personally dislike it, if you're a fan of pop music you might not dislike it.
Deciding on my top five for this band was pretty difficult. There are no songs that I'd consider unlistenable off of the first two albums; you just need to be in the right mood for them.
My number five song is "Yellow Light." It's a very light, quiet song. As one of my friends pointed out, it's the perfect ending for the album. The song feels like the end of a story. It rolls slowly, almost like a rhythmic tide; the second half is repetitive, but not in a bad way. It's a good song to relax to and play in the background.
The next song is "I Of The Storm." It has a similar rolling feel to "Yellow Light," but what immediately stands out to me is the intro. The solemn, march-like snare/piano combination reminds me of Linkin Park's "Hands Held High," inviting a feeling of nostalgia. The lyrics invoke a fear of the future, comparing it to a winter's storm.
Third is "Six Weeks." The song also carries a march-like feeling, starting with repeating bass and tambourine strikes, before the rest of the ensemble joins in. The song is about Hugh Glass, the basis of the Revenant legend, and movie. For me, the chorus of "Alone I fight these animals" makes me think of someone battling a mental illness, and "alone, until I go home" is them accepting help.
As I stated earlier, it was very difficult to narrow the list down, which is why the second spot is going to be a list in itself. Here I'd suggest to you "Sloom," "Lakehouse," "King and Lionheart," "Dirty Paws," "Crystals," "Organs," "Black Water" and "We Sink," as well as "Backyard" and "Human." Ironic, seeing as I try to avoid just giving out long, shallow lists.
My favorite song, however, has no competition: "Winter Sound." It's folk rock, but heavily leaning on rock. The chorus feels defiant but suppressed. Near the end the post chorus is joined by marcato instrument strikes that alter the musical repetition in a way that just hits the spot for me.
If you have any feedback or criticism, feel free to email me at schro[email protected]. Next week I'll be covering Porter Robinson.