Artist of the week: Porter Robinson
Evolution from Electronic Dance Music (EDM) to a more nuanced style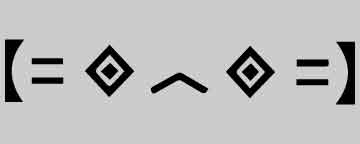 Porter Robinson, in comparison to last week's Of Monsters and Men, is what I'd consider to be an artistic rise. He started to create generic dance music, with typical build-ups, timed drops and a somewhat stand-outish style. He then went on to release "Worlds," and don't even get me started on it.
Porter started producing in 2005 under the name "Ekowraith," primarily releasing remixes. In 2010, he began producing under his own name, releasing "Say My Name," which blew up on Beatport (a popular music streaming service), and caught the eye of dubstep artist Skrillex.
In 2011, he released his "Spitfire" extended play (EP), the first release under Skrillex's new label OWSLA. It topped iTunes' dance chart and Beatport's release chart.
His next release was in 2012 with "Language." It was a change from his normal style, focusing more on melody. He produced a collaborative track in 2013, "Easy," with artist Mat Zo.
Then, in 2014, he dropped "Worlds." The album was a total deviation from the EDM norm. It fully shifted the focus from drumbeats to melodies and ditched the formulas. In 2016, he released another single with the same style as "Worlds," titled "Shelter."
In 2017, Porter made another shift. He released two new singles, "Eon Break" and "Ghost Voices," and finally a new EP, "Virtual Self" under the same alias. They were closer in style to "Language," with a sound like EDM songs from the early 2010s. In 2018, he released "ANGEL VOICES," a remix of "Ghost Voices."
"Shelter" is the first song I heard from Porter Robinson. It was by sheer coincidence, but for the life of me I can't remember how. All I know is it wasn't because I heard the song directly, rather just a part of it. I'm not sure what appealed to me about the song, but it just stuck, and I've spent a lot of time listening to it while at work.
"Divinity," however, is far from the first song I heard. It was in early July, or late June; more likely the latter. There's a hopefulness in the song that carried me through many a late-night walk. The lyrics seem lonely, a sentiment I echoed then and still do to an extent. Its upbeat tempo gives the song the drive to work as a dance piece while still conveying what I mentioned earlier.
"Fellow Feeling" has grown on me a ton since I first listened to it. I love how it starts with orchestral strings, carrying into a monologue explaining Porter's dissatisfaction with the EDM scene. It then abruptly switches to an incoherent mess of electrical noises followed by another monologue. Slowly but surely the orchestral piece is joined by electronic sounds, until the song finishes with a triumphant mix of the two joining in harmony. I feel it perfectly captures "Worlds" as an album.
"Hear the Bells." Oh boy do I hear the bells. I'm normally against remixes, but the way Porter crafted this one, keeping just the lyrics and electronic portion of the chorus, it feels right. The original song is called "Bells of Cologne" by Imaginary Cities. Rather than just speeding it up and putting a pointless trap beat, he completely recrafted the melody and added so much to the chorus. And the key change at the end just makes me go "ahh."
Finally, on to the last song, "Sea of Voices." Everything about this song makes me feel good: the slow buildup, the single quiet lyric before the drop and the drop itself. I love how the melody carries this hope for the future, while the lyrics speak of watching the world end. This was another song I listened to a lot while on late-night walks and having existential crises. It's definitely worth the listen.
If you have any feedback or criticism feel free to email me at [email protected] Next week I'll cover artist Florence + The Machine.