New Businesses Open on Main Street
Julie's Da Vine Wine & Stein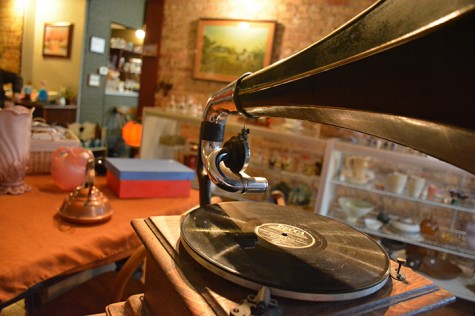 Owner: Julie Loeffelholz
Opened: End of July
Specialties: Wine, Beer and Antiques
Price Range:  Antiques/ Collectibles: $0.50 – $900
Wine and Beer: $12 – $20
Description: Contains Antiques, collectibles, wine, beer and cheese dips.
Inspiration: "I wanted to make a store that was an eclectic mix of the things that I love. I love craft beers. I love wine, and I wanted to be sure that anyone who came into the store could find something that they love,"Loeffelholz said.
Aspirations: Loeffelholz hopes to eventually start a wine bar in her store.
Future plans: A wine and beer tasting will start in the store on Nov. 15. Loeffelholz hopes to add cigars, cold beer, local cheeses and bakery items.
UW-Platteville: "I love having the students here. I teach industrial safety at the university. I love the excitement and vibrancy that the students bring to the city of Platteville," Loeffelholz said. "I am poised for the students."
Dear Orleans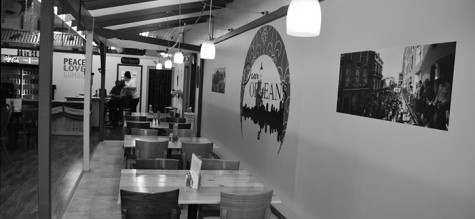 Owner: Don Franklin
Opened: July 1
Price range: $14.99 and under
Specialties: "It's hard to pick a favorite," Franklin said. These are some of the dishes he most enjoys cooking and serving to his guests: Blackened Salmon (Don served this one to a man who actually licked the plate), Blackened Catfish, Fried Alligator, Grilled Shrimp Pasta (a popular menu item, according to Don), gumbo and jambalaya.
Inspiration: New Orleans.
"I want to share my experiences with my fiancée Amanda and the world. So my restaurant is called 'Dear Orleans,' like a love letter," Franklin said.
Aspirations: Franklin hopes to expand to Dubuque then Galena.
"I want to take my experiences and allow Platteville to experience those things that I've learned. I want to make my mark in Platteville," Franklin said.
UW-Platteville: "For students, it's been ordinary. I want them to experience something new, a place to bring their family that they can brag about. It's the only creole Cajun restaurant around, and I want people to come here to enjoy themselves," Franklin said.
Gabby's Gyros & Sweets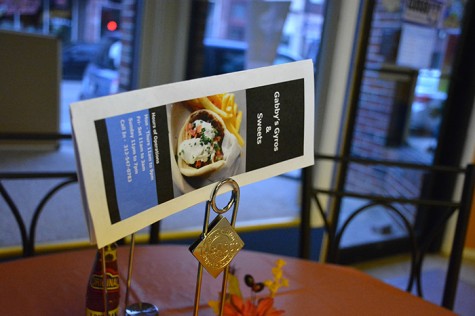 Owner: Linda McCormick
Opened: Oct. 11
Specialties: Gyros, corned beef and candy
Price range: $1 – $6.99
Description: A restaurant with Chicago-style hotdogs, gyros, sweets and much more that offers low prices aimed at a college student's budget.
Inspiration: "My kids have been here for years and they missed their gyros and Chicago-style hotdogs." McCormick said. "So [my son] found some spaces available, and I formed a business plan with one of the professors at the university."
UW-Platteville: "A college town is a more intimate setting. You know your customers, so you know how to prepare for them."
12 Baskets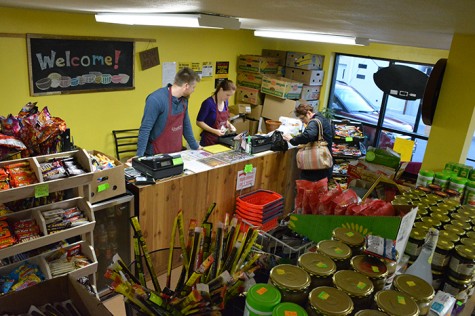 Owner: Danni Stephens
Opened: July 1
Specialty: Slightly damaged or outdated non-perishable groceries
Price range: $0.10 – $20
Description:  Groceries that have imperfections or are past the sell by date (but do not go bad), sold at a discounted price.
Inspiration: "I have been shopping at stores like this since I was a baby," Stephens said. "We are focusing on groceries because I feel that is the need we have in town. We want to help people stretch their grocery budget a little bit."
UW-Platteville: "Our location is perfect [for the students].  They can get low priced snacks and groceries."
Photos by Jeremy Williamson