BREAKING NEWS: Campus shuts down due to security threat
"Because of a security threat campus is closed for the remainder of the day, Monday March 14.  This is not a test," Director of University Information and Communications Staff and Public Information Officer Paul Erickson announced today over campus intercoms. Immediately before Erickson's announcement, University of Wisconsin-Platteville Chancellor Dennis Shields officially closed all campus buildings that were open to the public.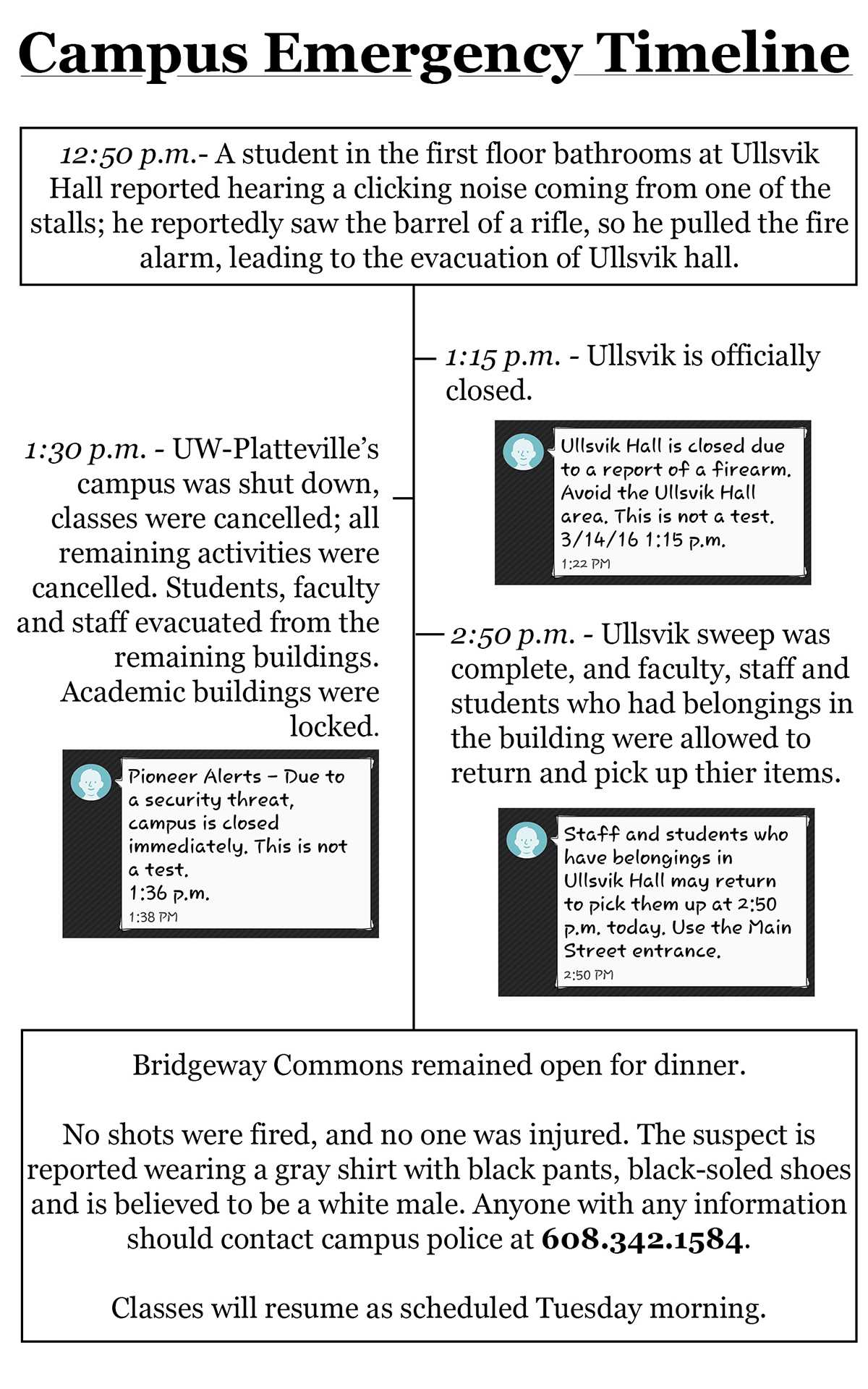 A UW-Platteville student reportedly saw an AK-47 firearm in the restroom stall next to his in a men's bathroom in Ullsvik Hall. Interim University Police Chief Jason Williams said during a press conference held at 3:30 p.m. that the student reported hearing a clicking noise that he interpreted as the racking of a gun. The student also reported seeing the barrel of an AK-47 rifle. The student then pulled a fire alarm, which resulted in the evacuation of Ullsvik Hall.
Police searched campus buildings looking for the suspect, described as a white male wearing a gray shirt, black pants and black-soled shoes.
No shots were fired, a weapon was not found and no injuries were reported. Shields said during the press conference that no arrests were made and a suspect was not apprehended.
The UW-Platteville campus will reopen on Tuesday March 15. An open forum to discuss the event and campus safety will be held by Shields and Williams at 9 a.m. in Doudna 136. More information can be found in this week's Exponent, which will be available on Thursday, March 17.