Don't sleep on Drowsy Chaperone
If music, comedy, elaborate stage designs and even tap dancing appeal to you, you may want to mark your calendars for the upcoming presentation of The Drowsy Chaperone.
The University of Wisconsin-Platteville Department of Performing and Visual Arts-Theatre and the Pioneer Players began final preparations this week for their production of The Drowsy Chaperone, a musical comedy.
The musical, which is patterned after the style of 1920's shows, was chosen for the spring theater production because it presents new challenges to student performers.
"The interesting thing about this musical is that it is so stylized and is strictly entertainment and that is something that we don't get to do here a lot, or at least that we haven't done. It poses new challenges that we've never really had to deal with before," junior theater major and cast member Emma Wilson said.
Junior theater major Zachary Thomas plays the part of Man in Chair, who narrates the story for the audience as it comes to life in front of him.
"It's like a show within a show," sophomore business administration major and cast member Ross Spadaro said.
Spadaro plays the role of Robert Martin, a man who is about to be married to Janet, a Broadway star.
"I think it's a fun musical because it's not afraid to make fun of itself and other musicals. It's sort of a parody that doesn't take itself too seriously," Thomas said.
Wilson plays Janet Van De Graaff, who Wilson describes as "the it-girl and the star of Feldzieg's Follies who is giving up her life in show business to marry Robert."
Wilson credited associate professor of theater and the director of The Drowsy Chaperone David Schuler with helping the cast members bring their characters to life.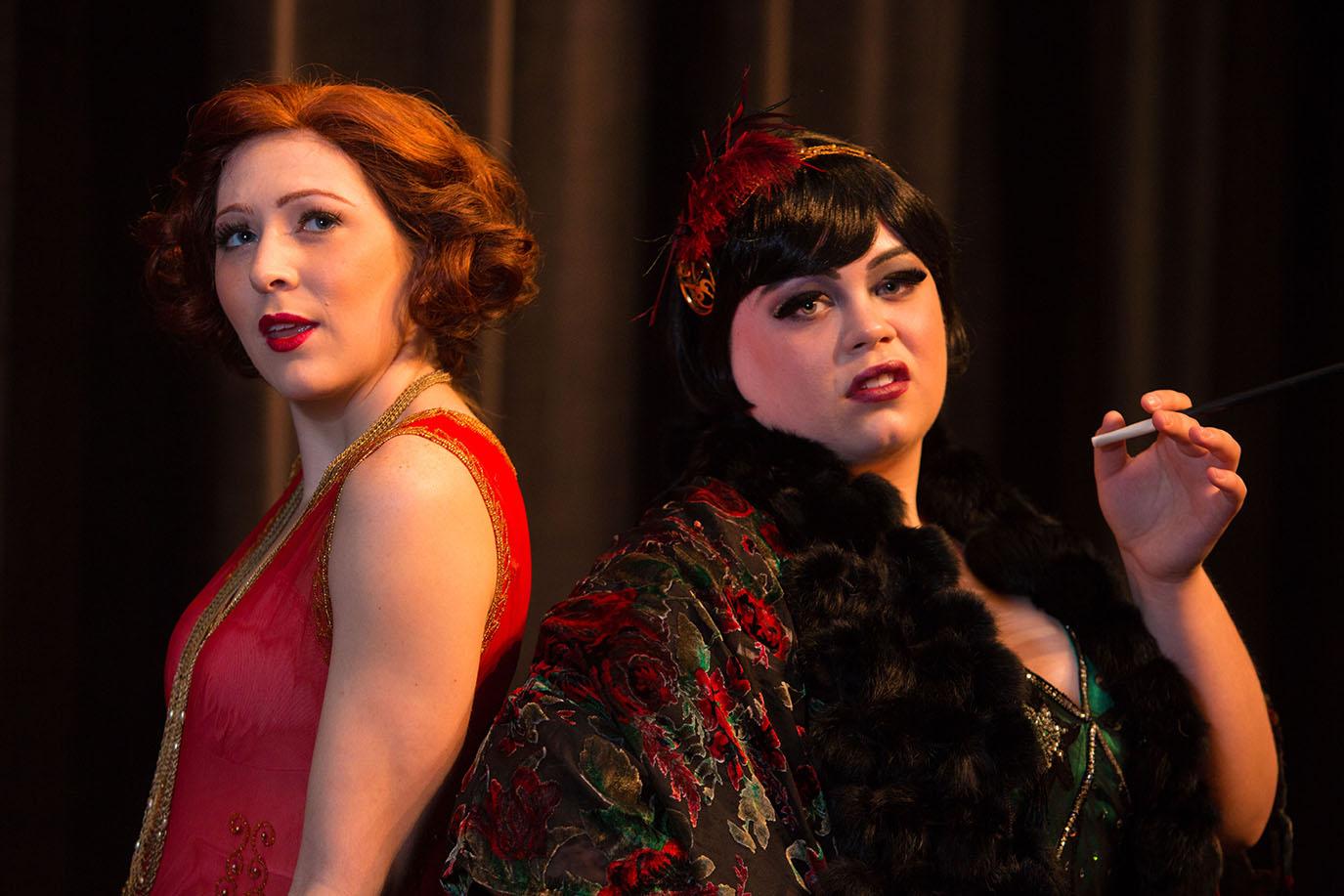 "I think our designers always do a very good job of creating a very unique show when it comes to the costumes and the set. All the characters can be very flat but Schuler is really pushing for us to find the humanness to all of these characters and have the tension of real people onstage rather than just flat characters, which I think is really easy for other people to do with the show," Wilson said.
Schuler emphasized the amount of time and effort contributed by students and faculty in this production, especially by the costume and set designers, cast members, pit orchestra and staff.
"When we count students that work backstage and students in the pit [orchestra] and students onstage, there are probably around forty students involved in just this production. I think that's really good for the university, it's really good for the college and it's really good for the program," Schuler said.
The Drowsy Chaperone runs for approximately two hours.
"It's fun, it's funny, it's short, there's a lot of song and dance, and it's going to look beautiful, why wouldn't you want to see it?" Schuler said. "It's a live performance and there's an energy and an excitement to that that is never quite the same as when you're watching a video on your phone and on your iPad."
The cast members recommend the show for families or anyone who wants to watch an entertaining comedy.
"It's entertaining and I think it's something that definitely would be good for families to go and see. I think it's a show that will make people happy and make them laugh," Spadaro said.
The Drowsy Chaperone will be performed in the Richard and Helen Brodbeck Concert Hall in the Center for the Arts beginning on Wednesday, April 6 at 11 a.m., additional shows will be at 7:30 p.m. on April 6-9 and at 2 p.m. on Sunday, April 10.
Tickets can be purchased at the University Box Office for $6 for UW-Platteville students, $10 for faculty, staff, and senior citizens, and $11 for the general public.