Condolence letter: Clayton Underdahl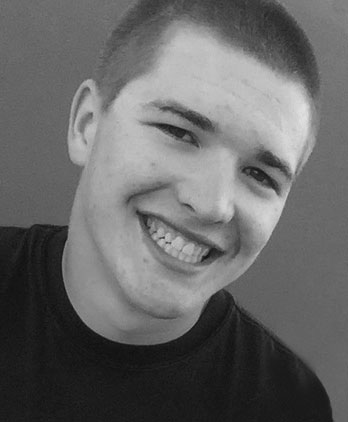 Dear family, friends and peers of Clayton Underdahl,
The Exponent Staff would like to send our heartfelt condolences to you during your time of mourning.
During the few encounters our staff and advisors had with Clayton at the University of Wisconsin-Platteville, we can only share with you our memories of him.
Even though Clayton's time spent on campus was brief, he made a bright and joyous impression on those who knew him. Clayton could light up the room with the flash of his smile or the wink of his eye. During conversation, he spent most of his time sharing stories of his time spent at home with all of you; hunting, fishing, snowmobiling, and appreciating all of the natural creations the world had to offer him.
The first night I met Clayton I could tell that there was more to this man than just his love for the outdoors. I could tell he was intelligent and determined as he talked about majoring in mechanical engineering; a family man as he told me about his brothers and how much mischief they loved to make together; and a protector as he closely watched over his friends that stood nearby conversing with other UW-Platteville students.
After initially meeting Clayton I continued to cross paths with him around campus. He was always the first to smile as he stopped to say hello even on his busiest days. Although I only knew Clayton for a short time, I mourn with you, his family and friends, from afar as I approach another year on UW-Platteville's campus with the remembrance of a peer, whose friendship was new, but special to me.
Sincerely,
Amber Haack and the Exponent staff