Art display showcases student work
November Show fills the Five Legs Gallery with UW-Platteville student artwork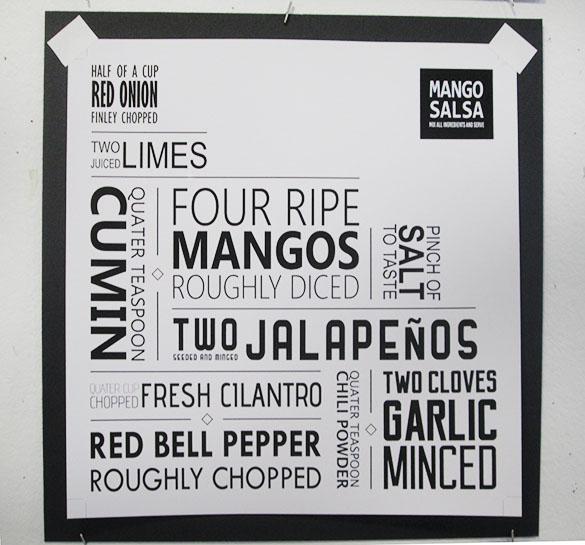 If you are walking through the Art Building on the University of Wisconsin-Platteville campus the walls and halls may seem more full than usual. This is due to the November Show that is being put on by the Department of Performing and Visual Arts.
The show officially began on Nov. 30 in the Five Legs Gallery of the Art Building where an open house was held for all those wanting to see student art. Artwork ranges from abstract paintings, to drawings, to graphic design pieces.
Students from the multiple disciplinary areas of art are able to show any pieces that they have created during their time here at UW-Platteville. Junior graphic design major JoAnna Polebitski has multiple pieces scattered throughout the halls. However, her graphic design pieces seem to resonate with her the most. One of two works that Polebitski believes is one of her best is a typography piece she created for her Graphic Design 1 course. This assignment required students to take a single letter form and create a piece from it. The only restriction was that students could not deconstruct or stretch the letter in any way. Polebitski said that you could take any letter from the Roman alphabet, use any type face, size or repetition of the letter. The piece could also be layered if students chose to do so.
"I went through three different designs before coming up with my final piece," Polebitski said. "The first design I came up with was way too structured. What I had in mind would have been way too hard to accomplish within the scope of this project."
After deciding that her first design was not going to work, Polebitski made another design, but that was not exactly what she was going for either. With that, Polebitski came up with her third design, which is the one shown as her final piece. She believes that the success of her final piece is mainly because of the support of the instructors in the art department.
"Sometimes you don't know what is really going on in your piece unless you step away from it and get someone else's perspective," Polebitski said. "I really appreciate all the instructors in the art department because all of their feedback is really constructive, which helps me create pieces that I am proud of."
The feedback from the instructors in the department also helped Polebitski feel more excited about the pieces she has been creating. Another typography piece that Polebitski is proud of is one from a set of three.
For this assignment students were asked to play around with letter forms and incorporate different sizes, weights and typefaces to create on cohesive piece. Polebitski ended up with three different pieces, but her favorite design was for a recipe called "Mango Salsa."
"Out of all three of my pieces, this one focused the most on letter form," Polebitski said. "The directional flow of this piece was on point and I think that the overall composition was lighter than the other two pieces and was the more cohesive as well."
Polebitski is one of many artists whose artwork is displayed in the Five Legs Gallery in the Art Building through Dec. 14.