UW-Platteville to host Walk MS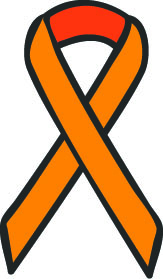 On April 23, the University of Wisconsin-Platteville will host its annual charity walk to help raise awareness for multiple sclerosis. The goal for the walk is not only to raise money and awareness, but to bring people that have been affected by MS together in a location that is near them. This will be the sixth year that UW-Platteville has hosted the walk.
According to nationamssociety.org, MS is an "unpredictable, often disabling disease of the central nervous system that disrupts the flow of information within the brain, and between the brain and body. Symptoms range from numbness and tingling to blindness and paralysis."  There are four different types of MS and each differs in severity and which part of the body it affects. In more severe cases, people are unable to walk and lose control of their movements. People tend to get diagnosed with MS between the ages of 20-25 and more women are diagnosed than men.
"Walk MS events allow people to connect with others facing the same difficulties while also fundraising for a cause that they are passionate about. We would not have the treatments, services, and research programs we have today without events such as Walk MS," Marshfield Clinic AmeriCorps Member serving the National MS Society Coley Huebner said.
Nearly 400,000 people in the United States are diagnosed with MS. With a number this high, it is not uncommon for someone to know of someone that has been affected by the disease. For one UW-Platteville alum, the disease is more personal to her after losing her mother to it when she was just 16 years old.
"Losing a mom is always hard, especially at such a young age. Having grown up around MS, it changed my life. Watching the impact of the disease on my mom and seeing what she had to go through made me realize how terrible of a disease MS is," UW-Platteville alum Emilie Roper said.  "I had to watch her struggle with simple tasks such as moving her hands, standing up, or even being able to tell me she loves me. Obviously losing my mom has affected me in a huge way but it has also made me that much more passionate in finding a cure and helping others who are going through what I went through."  Since graduating last spring, Roper has started working for the National MS Society in hopes of finding a cure.
Walk MS is expected to surpass $1 billion raised in order to help find a cure. The cost of UW-Platteville's Walk MS is free, but donations are encouraged. The MS Society is expecting 250 people to be in attendance this year and that nearly $15,000 will be raised.
"It helps having this particular walk on a college campus as well because it gives us more opportunities to inform students about what MS is and how they can help," Roper said.
Check in for the MS walk starts at 9 a.m. and the actual walk starts at 10 a.m. outside of Ullsvik Hall. People that are interested in participating can go to nationalmssociety.org and search for UW-Platteville.