Suicide awareness month – Pioneers are never alone
National Suicide Prevention Awareness Month brings attention to resources available for students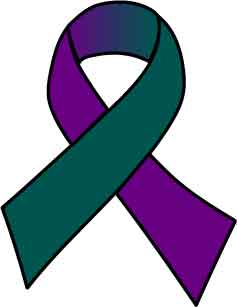 September is National Suicide Prevention Awareness Month. More than 41,000 individuals die by suicide each year. Throughout September, organizations advocating for mental health unite to promote the prevention awareness of suicide. #BeThe1To is the National Suicide Prevention Lifeline's message for not only September but every month. September dedicates 30 days to encouraging individuals and groups to come together and talk about this difficult topic, but suicide prevention and mental health awareness is something that should be an on-going conversation year-round. 
According to the director of university Counseling Services Deirdre Dalsing, the University of Wisconsin-Platteville strives to keep the conversation going year-round, and it has many resources for individuals who are seeking help or who are interested in addressing mental health issues. Some of the resources offered on campus include counseling, screenings, support groups and awareness trainings. 
The Counseling Services has both individual and group counseling for UW-Platteville students, offering a wide array of assistance, ranging from support groups to study skills to self-esteem. Both Counseling Services and Student Health Services have assessments and screenings for depression and suicidal ideations. Student Health Services has an on-staff psychiatry nurse prescriber who will assess cases that involve medication.
Dalsing emphasized that reaching out to everyone is important to UW-Platteville, and that is why last year the Counseling Services partnered with Patty and Terry Cullen, organizers of a support group in the Platteville community, to create on-campus support groups for individuals effected by suicide. 
"We want people to be talking about going for help with an emotional difficulty like it is going for help for any other difficulty, whether it is spiritual or medical or anything like that," Dalsing said. 
The Counseling Services puts out posters and technology campaigns each year to try and get others involved in recognizing that someone may need help or recognizing that getting help for oneself is necessary. There is an advisory group with students who are interested in addressing mental health issues and discussing how to eliminate the stigma. The advisory group plans activities, creates discussions and organizes presentations. 
Counseling Services also offers Question, Persuade and Refer training, a gatekeeper training session for suicide prevention awareness. Requests for this training can be found on the Counseling Services' webpage.
The town of Platteville also has resources for students and community members. Two of those resources are the Platteville Family Recourse Center, Inc. and WKM and Associates. Both locations have licensed social workers and psychologists. The Platteville Family Resource Center, Inc. is a counseling service that specializes in quality treatment for mental health. WKM and Associates provides counseling for all ages, individuals, couples or families for a wide range of topics. 
Dalsing said that one of the major problems to overcome in prevention awareness has been the stigma that is attached to seeking out help.
"Stigma, I think, is the thing we are most concerned about. As you can imagine, if an individual has fear or hesitation about asking for help, that often impacts the ability to provide them with immediate or very necessary treatment," Dalsing said.
Dalsing went on to explain that there are myths of counseling that could prohibit individuals from going, but there is also the fear of what other people, family and friends specifically, might think. 
"We still talk about a study we did. It's going on about five years ago we did it here on campus. The outcome for our campus was pretty similar to what we see across the nation on other college campuses. Students identified for us that if their friends were in trouble, they would absolutely want to get them help. But if they were struggling, themselves, they were much less likely to see help," Dalsing said.
Stigma is something that may not go away quickly, but talking about it and making it a normalized topic could help to reduce the stigma. 
Counseling appointments are free for students. To make an appointment, call 608.342.1891 or stop by 220 Royce Hall.