Active Learning classroom brings Virtual Reality to campus
Renovations to Karrmann Library's third floor, second floor, basement and patio underway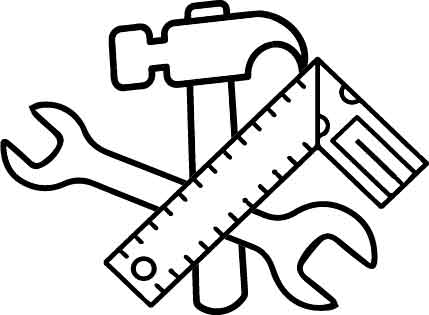 The Karrmann Library has been a construction zone since the end of Spring 2018. New features will finally be introduced starting next month. Many may know of the cosmetic patio work going on outside of the Karrmann Library, but they may not know that the inside is getting some work done, as well. 
There are going to be new study stations located on the second floor, also known as the main floor. These study stations will include six individual study carrels with two large study tables that allow twelve individual study stations each. Power will also be hooked up to them. 
There are lockers being added to the library as well that can be reserved for up to 24 hours at a time. Keys can be checked out at the circulation desk. The patron will receive an email reminder of when the key is due, and if the key isn't returned, standard fees will apply. 
Another improvement in the library is the addition of an Active Learning classroom designed to maximize collaborative learning. The Active Learning classroom will hold up to 36 people with moveable furniture, an abundance of white boards and multiple flat panel monitors. When it isn't being used for class, students can use this room to work on group projects. The Karrmann Library is shooting for this project to be done in time for the spring 2019. 
An additional conference room space for students to use for group meetings or projects is being added, as well. This room will be equipped with a large flat panel and a computer, a Skype camera and a microphone. This conference space will be available November 2018. 
The last improvement that is being done inside is a Virtual Reality Room. The goal for this space is to be used for both academic and entertainment purposes. There have been a lot of concerns about potential issues with implementing virtual reality environments on campus. This space will help with identifying these issues and finding solutions for future virtual reality rooms. The virtual reality room is expected to be complete in November 2018. With the goal of academic and entertainment usage in mind, there are many different activities the room could be used for. A few of these activities include: 
• Tilt brush – Paint in 3D space with virtual reality. Unleash creativity with three-dimensional brush strokes, light and even fire. The room becomes a canvas and the palette becomes imagination. The possibilities are endless.
• VR Anatomy- Manipulate bones, muscles, vessels, organs and other anatomical structures in 3D space. Examine structures from all angles, read or hear anatomical terminology and study descriptive texts. Delve into the body systems, peek under the skin and see what humans are made of.
• Athenian Acropolis – A recreation of the Acropolis and Parthenon, this virtual reality allows users to step back in time to visit and explore the Acropolis in all of its original splendor. 
• Lockout/Tagout – The Control of Hazardous Energy- A demonstration of the basic capabilities and possibilities of using virtual reality as an integrated component of an enterprise. 
• Space Tours VR – EP1 The Solar System- Discover space like never before through this aesthetic and inspiring experience. Features include stunning visuals, bold sound effects, support of motion-controllers and level streaming with no loading screens for total immersion.
• Amazon Odyssey- Journey through the incredible Amazon Rainforest in this interactive eco-tour of the world's most famous jungle river. Explore a lush environment teeming with unique Amazon wildlife while using the camera to capture the most fascinating encounters and save them for later.
The offerings listed above are not currently promised to be in the Karrmann Library virtual reality room, but they are possibilities!