Platteville starved the vampires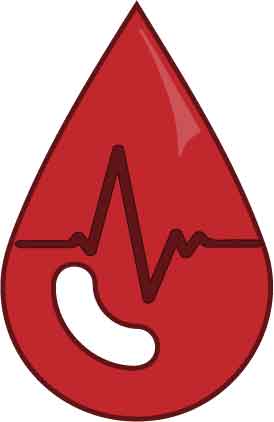 The University of Wisconsin-Platteville has been holding a blood drive with the American Red Cross since 1991. Since then, students come out to donate their blood and time every semester. 
According to the American Red Cross, nearly 6.8 million people donate their blood every year which goes to hospitals and research facilities all around the United States. The American Red Cross provides the United States with 40% of blood donations. A single donation can save up to three people.
Many students, faculty and residents of Platteville came out to donate their blood and time. Students who donated were involved with Greek Life, campus clubs and other organizations. The students who donated their time assisted the donors by holding their hands when a needle was inserted as well as fetching snacks and drinks during and after each donation. 
"I try my best to come out [to donate] every chance I get. I feel like it is very important to donate my blood so I can help others." Platteville resident Emily Wiklin
Eligible people were encouraged to donate their double reds. According to the American Red Cross, double reds are extremely important because every day nearly 36,000 red blood cells are needed in the United Sates. 
Wiklin explained that she had been donating her blood since she was eligible with a parent's signature at the age of sixteen. Wiklin believes that giving blood is extremely important and encourages anyone to donate. She went on to explain that she had tried donating twice the normal amount or "double reds." While she was not the biggest fan, she wants everyone who is eligible to try at least once. She told a story about how the double reds made her extremely cold but that some people have better experiences than she did.
The blood that was donated will not only help those who are in need of blood transfusions because of surgeries but this blood with also be used to help with diseases and illnesses. 
According to the American red cross, patients who suffer from sickle cell anemia need blood transfusions. Sickle cell affects 90,000 to 100,000 people in the united states every year and those patients rely on blood transfusions. 
Blood donations help people all around the united states every day. The Platteville community stepped up and donated more than they did in past years. Overall, Platteville has donated over 25,000 pints of blood since 1991.