Going green for suicide prevention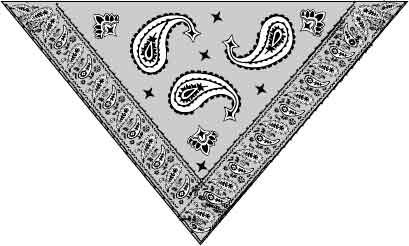 The Green Bandana Project wants people know that there are people who can help, just look for the bandana. The program wants to spread awareness of resources for those with a mental illness or those struggling with a mental health crisis on their campus. More than 1000 suicides reported annually in the US occur on college campuses. Before graduation, 1 in 10 people have thought of or considered suicide, but 1 in 4 will not seek help. 
The story behind The Green Bandana Project started with Jesse. The website shared his story:
"Jesse was a friend, brother, uncle, son, nephew and grandson. For years, he secretly struggled with depression, anxiety and suicidal thoughts. During his service in the Marines, he was deeply impacted by several of his friends' deaths; all from suicide. According to Jesse, he walked in on his friend after he had slashed his own wrists. Jesse rushed to cover his friend's wounds to save his life, but it was too late. He died in Jesse's arms. 
The trauma of these events was unimaginable. But worse still was keeping the pain, confusion, questions and guilt buried deep. So deep, in fact, that you could hardly tell that Jesse was in anguish. The goofy grin he always wore on his face, constant cracking of jokes and general light-hearted attitude, while all part of his true character, also served as a mask. For whatever reason, whether shame, pride or embarrassment, Jesse never reached out for help. Instead, he focused all his efforts on helping other people, denying himself the opportunity to process and heal. 
On April 30, 2017, at the age of 24, Jesse took his own life. This tragedy struck the hearts of his family, friends and community, creating a tidal wave of shock and grief. Jesse was loved by everyone that knew him. 
Out of our love for Jesse and sincere hopes and efforts to prevent other people's loved ones from choosing suicide, we formed what we call "The Green Bandana Project". Nearly every day, in hot weather or cold, Jesse wore a plaid shirt, nice jeans and typically a colorful bandana around his head. In fond memory and likeness of Jesse's style, we chose a bandana. Green represents his bright personality, as well as mental health awareness."
Hearing this story, campuses started participating in the project as well. Students take green bandanas and tie them to their backpacks to indicate that the person is a safe individual to approach about mental health related issues. They will know where resources are and will know who else they can contact for more support in times of crisis. 
"The Green Bandana Project wants you to know that you are not alone. You are truly loved and have many sources available to seek help from. Suicide is not the answer."
For more information or if you are interested in helping, contact the head of the project, Brady Hattori, at [email protected] or want to schedule an appointment with the University Counseling Services located in Royce 220. 
Leave a Comment