Student Senate lobbied for students and campus
Question-and-answer session held with Chancellor and his administration.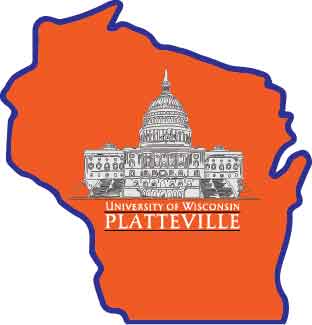 Chancellor Shields, along with Vice Chancellor Paige Smith, Director of Student Enrollment and Success Angela Udelhoven, Provost Joann Wilson, Director of Student Life and Development Linda Mulroy Bowden and Chief of University Police Joseph Hallman came to Student Student before Spring Break to have a question-and-answer session. 
Student Senate is composed of three caucuses, one representing each college; College of LAE, College of BILSA and College of EMS. Also a part of Student Senate are advocacy senators and the Executive Board (Director of Academic Affairs, Director of Student Organization, Director of Inclusion and Diversity, Director of Legislative Affairs, Director of Marketing and Engagement and Director of Financial Affairs) and the Student Body President and Vice President. 
Each college; BILSA, LAE and EMS along with some advocacy senators had questions. These questions varied from "How do we protect our LAE majors?", "Is Sesquicentennial Hall going to be LEED certified?". The Chancellor, along with his team, provided answers. After the question and answer session, the Student Body President, Lucas Frey, Student Body Vice President, Jay Oren and Director of Legislative Affairs, Dan Dombrowski, went to Washington D.C. to lobby for certain ideas that the students from University of Wisconsin Platteville had questioned or would like to see improvements on. The group lobbied for FAFSA, Perkins Loan and Pell Grant, TRIO services and Medical Amnesty. 
Student Senate meets every Monday in the University Rooms North and South from 5 p.m. to 7 p.m.. Interested students can either grab an application in front of the Pioneer Involvement Center or run in the Spring Election. Student Senaters represent the college that they are majoring in. They sit on two internal committees such as Inclusion and Diversity, Academic Affairs, Legislative Affairs, Student Organizations, Marketing and Engagement, Financial Affairs, Internal Affairs and Elections and Appointments and one external committee dealing with campus.