India Suffers a Massive Second Wave of COVID-19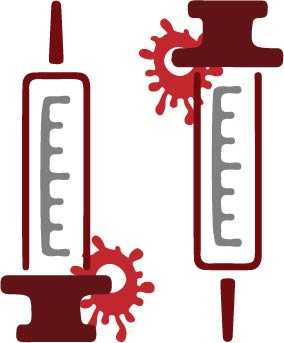 Currently, India is suffering a second wave of COVID-19 with death and case numbers exceeding global records. According to CNBC, India's health care system is overwhelmed, facing supply shortages of hospital beds, oxygen, medicines and vaccines in the face of an exponential second wave of COVID-19. The New York Times similarly reports that hospitals are unbearably full and people are dying while waiting in line to see doctors.
The World Health Organization reports that one in every three new global COVID-19 cases is reported in India. According to CNBC, commentators speculate that large crowds that gathered earlier this year for religious festivals and election rallies are the root cause of this second wave, criticizing Prime Minister Narendra Modi for allowing these "super spreader events."
CNBC reports that the second wave began to rise in February with India reporting about 10,000 COVID-19 infections per day. Throughout April, cases rose exponentially. Now, India has set global records for daily COVID-19 cases, reporting more than 400,000 new cases since mid-March and the beginning of May.
Johns Hopkins University reports that roughly seven million cases were reported in India over the course of April. On a graph from Johns Hopkins University, the second wave can be seen skyrocketing around April 21.
According to CNBC, scientists think the spike in cases is partially due to the emergence of at least two dominant variants of the virus that originated in U.K. and in India respectively.
"Maharashtra, home to India's financial capital Mumbai, is the hardest hit state and also the epicenter for the second wave," CNBC reported in an article titled "India accounts for 1 in 3 new Covid cases being recorded. Here is its second wave in 5 charts."
To make matters worse, The New York Times reports that there is also evidence that the death toll is higher than the numbers being officially reported.
Experts believe that the numbers being officially reported are only a fraction of the actual cases.
"Accounts from around the country tell of the sick being left to gasp for air as they wait at chaotic hospitals that are running out of lifesaving oxygen," The New York Times reports.
The New York Times also reports that cremation grounds have been set up across the country, and the fires have been burning nonstop. Interviews from these grounds suggest a much larger number of deaths than what is being officially reported. Analysts think that nervous politicians and hospital administrators may be undercounting COVID-19 deaths.
Bhramar Mukherjee, an epidemiologist at the University of Michigan who has been tracking the second wave in India closely, told The New York Times, "we believe the true number of deaths is two to five times what is being reported."
The New York Times reached out to a worker at the cremation grounds in Ahmedabad, Suresh Bhai, who told them that he does not report the deaths as COVID-19 cases, but instead only writes "sickness" as his bosses have instructed.