Richland Campus Sells Residence Hall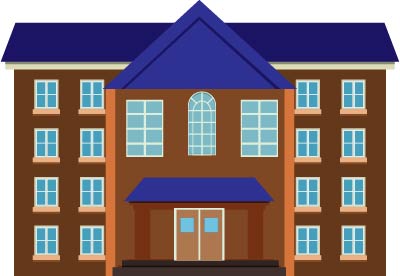 In February 2021, the Richland County Campus Foundation placed UW- Platteville Richland's single residence hall up for sale. This was a difficult decision for them. With a lack of in-person students and their need to keep the lights on for those who had stayed, the RCCF had spent up to a third of their available funds in 2020 on this building alone during the COVID-19 pandemic, and these costs were continuing to pile on. With the idea that the funds could be better used elsewhere, the RCCF explored other avenues before the building was ultimately put up for sale. In a fortunate turn of events, the property has already found itself with new prospective owners. Panorama Estates LLC, a property management firm based in Richland Center, had the winning bid for the property.
As the RCCF was considering options for ownership that would incorporate at least some continuation of student housing, they felt that Panorama Estates' bid for the property fit well. The firm also owns an apartment complex across the street from the campus that is frequented by UWP-Richland students.
Meanwhile, with new ownership secured, the administration at UWP-Richland have been doing their best to ensure a smooth transition for the student body and the new ownership alike.
"I think what we had previously worked well," said Provost Mike Compton, who oversees operations at the Richland branch, in a brief interview. "Right now I'm in the process of connecting with the new ownership to see how we can work with them to promote the housing for students on the UW-Platteville Richland campus."
This move will allow the RCCF to recover losses from last year and for student housing to continue on the UWP-Richland campus unabated. As their primary concern was for the needs of the students, they felt it is rather fitting they would end up with new management aligned with those interests.
Provost Compton seemed rather optimistic about the situation overall, stating, "I think this is kind of a good move for everybody. You know, when you think about the Richland County Campus Foundation, their primary function is to provide help, to provide financial incentives like scholarships and such to support the campus and support the students on the campus, and I think this transfer of property will help to ensure that the Foundation can pursue their mission and move forward with that."
While it isn't known at this point whether some units of this property will be converted to public housing, the building is guaranteed to hold onto its original goal: housing for students.