Study Abroad: El Carnaval experience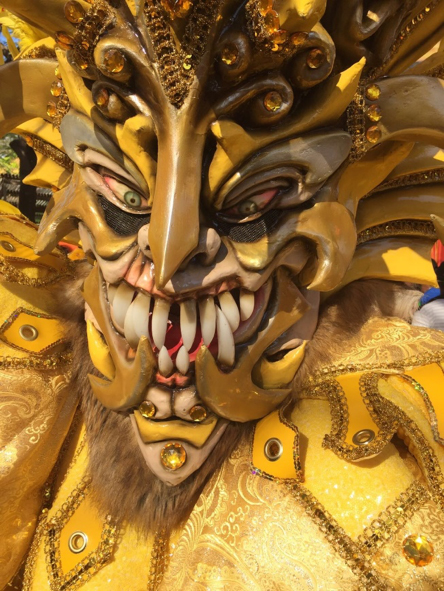 The month-long party of Carnaval is an event that spreads across the Dominican Republic with each city having their own celebrations. Taking place every Sunday in February, the celebrations include music, parades of costumed citizens, and cultural traditions that go back centuries.
Although El Carnaval only occurs for one month out of the year, preparations take place year-round. The design and creation of the intricate costumes require months of work, and provide full-time employment for residents. Every town has their own unique characters that portray cultural roots and traditions. The town of La Vega is known throughout the country to have the craziest Carnaval celebration. The costumes in La Vega include a whip-like object with a rock-hard tip about the size of a football. It is an unspoken rule that if someone is walking on the road or standing on the sidewalk with their back facing the road, the people parading in costumes can hit them in the backside with the whip. Originally, this event served as a religious custom to get rid of one's sins, but it has evolved and spread to surrounding cities. It is common for attendees to come home from Carnaval with a "purple butt" because of all the bruising.
Colleen studied in Santiago, Dominican Republic, during the Spring 2017 semester.