Morgan's Netflix show review and suggestion
Her thoughts on the new show Locke and Key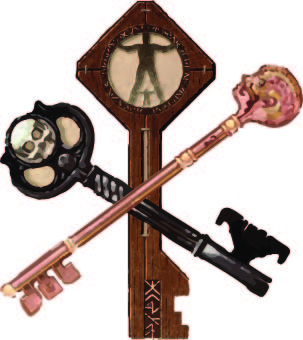 Netflix just dropped a new television series, Locke and Key, which is based off a graphic novel, Locke and Key, by Joe Hill. The series premeired on Feb. 7, and it has some mixed reviews so far. Rottentomatoes.com has given it a 73 percent.
The series follows three siblings and their mother as they move into their recently passed father's childhood home, Key House. The family is reeling from the death of their father who was murdered by a young man obsessed with finding out about Key House.
Intrigued yet? Well, I was, which is why I sat down to watch the first episode of the series and, let me tell you, I was hooked enough to keep watching. The show so far is everything that I wanted when I first started watching it. There's a creepy lady in a well, hidden keys and the possibility for a budding romance between the main character, Kinsey, and a boy at school named Scot.
So far, the youngest brother, Bode, is finding all these mysterious keys around the old house. At first, his sibling does not believe him. However, an incident involving both a mirror and their the brothers's mother ultimately changes his mind. Once all the siblings are on the same page, the series is sure to turn into something that I cannot stop watching.
Regardless of the rating of rottentomatoes.com, I think that the show gives off the exact vibe it is intended to. It's creepy, and it has a deeply rooted mystery that I cannot wait to see unfold later in the season.
I highly recommend giving this show a watch because it may surprise you. It definitely surprised me. So far this is a rotten tomatoes score that I am going to have to disagree with.