Badger Brothers Artist of the Week: Yung Gravy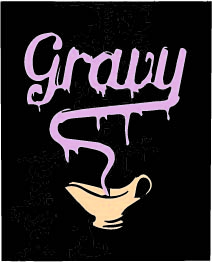 Yung Gravy. A man that's the perfect mix of massive flexer, dumb-fun lyrics and master lyricist. I started listening to him in 2017 going, "wow, what a giant meme." Then, about a month ago, I revisited him and just went, "What? He's actually good?" And now he's on almost all of my playlists.
Gravy got his start in 2016 when he released his, "Mr. Clean" extended play (EP), followed later that year with his first album, "Thanksgiving's Eve."
He started 2017 with the release of his, "Yung Gravity" single and an EP of the same name. He then released a few singles: "Boomin," "Pillow Fight," "Cheryl," "Whippin" and "Back to the Basics." Finally he released the "Baby Gravy" EP, a collab between him and bbno$.
His, "Snow Cougar," EP came in 2018, as well as a variety of singles. These singles all ended up on his, "Sensational," album, along with, "Magic" and "Buttered Up," which were released in early 2019. He also released the singles, "Tampa Bay Bustdown," "shining on my ex" and "iunno."
The latter two singles, as well as his latest releases, "Welcome to Chili's" and "Off the Goop," would end up on his most recent album, "Baby Gravy 2."
Now on to your regularly scheduled top five.
Number five is, "Mr. Clean." The song is a classic, and the first one I heard by Yung Gravy. The use of, "Mr. Sandman," by the Chordettes in the beginning, and the transition into the trap beat from a 50's tune is a sound to behold. It's among his earlier stuff, so it isn't as nuanced as his more recent music, but still a very enjoyable experience.
"1 Th*t 2 Th*t Red Th*t Blue Th*t." Another classic, another banger. And with a name like that, you know it's gonna be good. There's a pretty good trap beat in the background, but the star of the show is Gravy finessing your whole family.
"Yung Gravity." There's so much to like about this song. Gravy's lyrics, as always, are straight fire; there's a sick beat pumping in the background, and the comedic use of sound effects brings it all together. I mean come on: "Outer space trappin, I was born on Venus, all these women dog pillin on my [whooaaa]."
"Knockout." Yeah, that's exactly what this song is. Gravy goes in hard from the first bridge. There's tons of call backs to his older music, but he doesn't just reuse lyrics; he essentially adds more verses to the songs. And in the last verse, you're reeling from the fact he just insulted your sister that you didn't even realize that this man came through and finessed your whole town.
And finally, "Welcome to Chili's." And people say "Infinity War" was the crossover of the century! Yung Gravy and bbno$ complement each other perfectly in the song. bbno$ spitting truth in his first verse? Perfect. Gravy and bb trading lines in the second verse? Perfect. And ending with a little salsa-esque outro? Perfect.
Well, that's all for this week. Bit of a shorter one, but that'll happen with newer artists. As always, send criticism to [email protected]. I'll see you all next week.