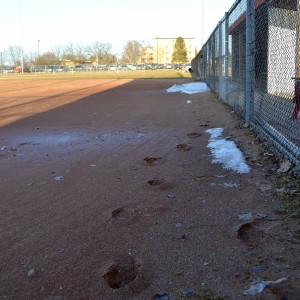 The Pioneer softball team dropped two games March 23 before the rest of its games over spring break were cancelled due to the inclement weather that crossed the Midwest.
In the University of Wisconsin-Platteville's first game against Central College, played at Washington University in Missouri, the Pioneers lost 8-0.
Senior pitcher Melissa Anderson lost her third game of the season in the complete game loss.  The Pioneer offense was limited to just two hits.
The Pioneers lost 6-0 to Augustana College in their second game of the day.  Junior pitcher Jeni Freiburger suffered her second loss of the year, allowing four runs and 10 hits in five innings of work.  The Pioneer bats were held to just five hits total, with sophomore right fielder Taylor Ruchti collecting two of those hits.
The Pioneers won the first game of their double header at Beloit Tuesday 4-3.
Freiburger picked up the win in the complete game performance, striking out five and allowing just four hits.
Senior third baseman Colleen Lowe helped build a 3-1 UW-Platteville lead in the top of the third when her single to right field drove in senior shortstop Ashlen Folkers. Lowe pushed across another run in the fifth when her fielder's choice brought home freshman left fielder Keri Treml.
In the second game, the Pioneer offense tied its highest run total of the season, winning 10-7. Anderson picked up her second victory of the season and posted 12 strikeouts in the complete game.
The Pioneers open their WIAC schedule at home against University of Wisconsin-River Falls on Saturday.