Sarr kicks winning goal to trump Loras College in overtime
Strong defensive tactics were utilized when the University of Wisconsin-Platteville men's soccer team hosted the eighth-ranked Loras College Duhawks, Oct. 15.
The Pioneers and the Duhawks put up tough fights both offensively and defensively which resulted in a two scoreless halves.
The Duhawks posted an impressive 24 total shots on goal. However, all efforts to score were denied by junior Pioneer goalkeeper, Scott Sibik.
Sibik totaled 11 saves during the game as compared to the three saves made by Loras in response to 11 Pioneer shots on goal.
Loras came close to scoring during the second half, but was unsuccessful in doing so due to a Duhawk foul. This foul was one of 15.
A 0-0 score at the end of the second half prompted for overtime.
Senior forward, Mbodje Sarr, gave the Pioneers a 1-0 lead when he capitalized on a Duhawk defensive error, pushing the ball away and taking it to the goal to score.
Sibik closed out the overtime with a powerful save, concluding the game with a 1-0 Pioneer victory.
Sibik acknowledges that a scoreless two halves affects a team's attitude.
"It really intensifies the situation. Everyone knows it has been a dogfight up to that point and neither team wants to come out of with the loss," Sibik said. "We know we have to come out swinging but also make sure we don't make any silly mistakes.
Sarr is ecstatic about scoring the only goal during the game.
"Scoring that goal was amazing! Seeing the ball crawl into the back of the net is the best feeling in a soccer game," Sarr said. "I have always wanted to score against a big team like Loras."
Sarr also said that he is impressed with the way the team defended against the many scoring opportunities that the dangerous Loras offense created.
"We fought together as a team," Sarr said. "At times we did a good job of keeping possession and countering right away."
As for areas of improvement, Sibik said it is about capitalizing on affective offense.
"One thing I think that needed to be done better was creating scoring chances for ourselves during regulation," Sibik said. "We had a few chances, but none really led to a quality shot on goal.  It wasn't really until overtime we tested their goalkeeper."
The Pioneers take on the University of Wisconsin-Oshkosh Titans in Oshkosh at 1 p.m. Sunday, Oct. 26.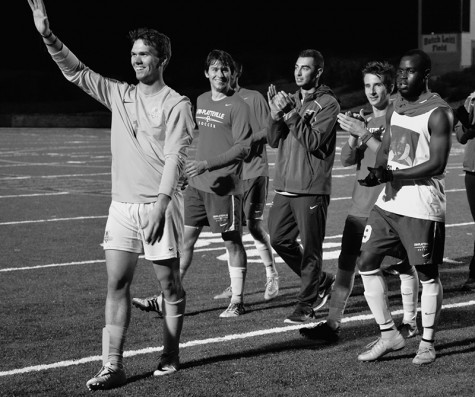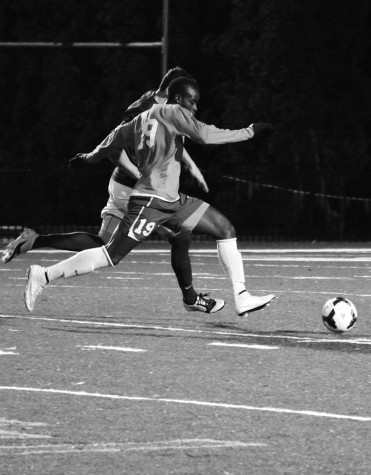 Photos by Jeremy Williamson