Jason Winchel: Adapting to life with diabetes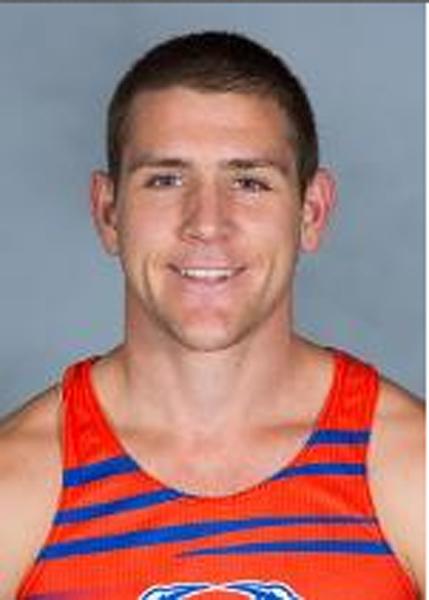 PLATTEVILLE, Wis. — One afternoon in August of 2014, Jason Winchel, a University of Wisconsin-Platteville sophomore athlete, got thirsty. So thirsty that he drank nearly a gallon and a half of water, gaining 11 pounds of water-weight in mere hours. He was still thirsty, but he had no idea why.
The next week, Winchel was losing his vision. He could barely make out the large Kmart sign at the top of the local store and could no longer recognize faces from 10 yards away. He was taken to the hospital later that week.
With a blood sugar level of 500, Winchel was diagnosed with Type 1 Diabetes. It was recommended that he take a two-week break from training for cross-country tryouts.
"I was frustrated because my mom, stepdad and doctor didn't want me to run for two weeks," Winchel said. "I was diagnosed two weeks before practice, so how was I going to make the team if I couldn't run?"
This diagnosis did not deter Winchel. Despite this new handicap, Winchel's ambitions only grew stronger. Going against his family and doctor's orders, Winchel continued on with his 14-15 mile long runs while nobody was around, aware of the risks at stake.
Not only did Winchel make the cross-country team, but he went on to become one of the team's top runners, which had not been the case prior to his diagnosis. Winchel has learned a new regimen and lost around fifteen pounds. After his diagnosis, 13 out of his 17 performances during the track season were personal records.
"By track season he was running much better and in fact by the end of the track season he was probably my second best distance runner. And the best distance runner, Ian LaMere, is the national champ, so that's not too bad," Tom Antczak, head cross-country coach, said. "In fact he almost qualified for the national meet. He missed qualifying for the 10,000 meter run by less than a second."
Making it to the top, however, did not come without a struggle. It took a few months for Winchel to become accustomed to the physical and mental difficulties that comes with being diabetic. Fortunately, Antczak had trained for marathons with his best friend who is diabetic and was familiar with the condition and was there to support Winchel.
"We would be out on long runs and he would have to stop and eat a banana or something or he would be doing a workout and would have to drop out because his blood sugar was too low," Antczak said. "It took him a while last fall to really find the proper combination of when to eat and what type of insulin to take. It is a juggling act, but he got it down."
At first, Winchel thought he had finally got everything figured out in regard to his eating schedule. However, he could not understand why his blood sugar was continuing to spike after his races. He eventually realized that his adrenaline was another factor he needed to take into consideration.
"I'm not racing the way I practice. So I'd think to myself, 'I sure hope my adrenaline kicks in,' so that's one mental thing that I have to get used to. I'm slowly trying to eat less and less before the race whereas for practice I would have to eat carbs at least 20 minutes before I start running in order to keep my blood sugar between 100-150," Winchel said.
Both Winchel and Antczak believe they have figured out how someone recently diagnosed with Type 1 Diabetes could improve at such a fast rate as Winchel has.
"[It's] the fact that I'm eating better," Winchel said.
"My message to the rest of my athletes and all athletes is: Duh! Why do you keep eating that crap when you look at the improvement that he has had in spite of the fact that he's had an extra handicap so to speak," Antczak said.
With a condition that could ultimately lead to chronic problems such as blindness, nerve problems and possibly amputations, Winchel understands the importance of keeping a good balance.
As for tips for athletes who might be struggling with the same problem, Winchel said: "I would recommend moderate carbs and don't eat after 7 p.m., or else it leads to snacking. It's diet number one. If your diet is right you sleep better at night. Not only does eating improve weight and fitness, it will improve your sleep too."
After his successful year, Winchel has high goals for this cross-country season. His plans are to be top 3 at conference and top 5 at regionals, which would allow him to qualify for nationals.
"Distance running is hard enough but to have that on top of it and to be as successful as he is, he's really done a great job," said Antczak. "He's gone way above and beyond what my expectations were last fall at this time. I'm going to support him as much as I can relative to his goals and helping him deal with the situation that he's got."